ShortBookandScribes #BookReview – Summerwater by Sarah Moss
I'm really pleased to be sharing my review of Summerwater by Sarah Moss today, on publication day! My thanks to Camilla Elworthy of Picador for the proof copy of the book for review purposes.
---

---
On the longest day of the summer, twelve people sit cooped up with their families in a faded Scottish cabin park. The endless rain leaves them with little to do but watch the other residents.

A woman goes running up the Ben as if fleeing; a retired couple reminisce about neighbours long since moved on; a teenage boy braves the dark waters of the loch in his red kayak. Each person is wrapped in their own cares but increasingly alert to the makeshift community around them. One particular family, a mother and daughter without the right clothes or the right manners, starts to draw the attention of the others. Tensions rise and all watch on, unaware of the tragedy that lies ahead as night finally falls.
---

---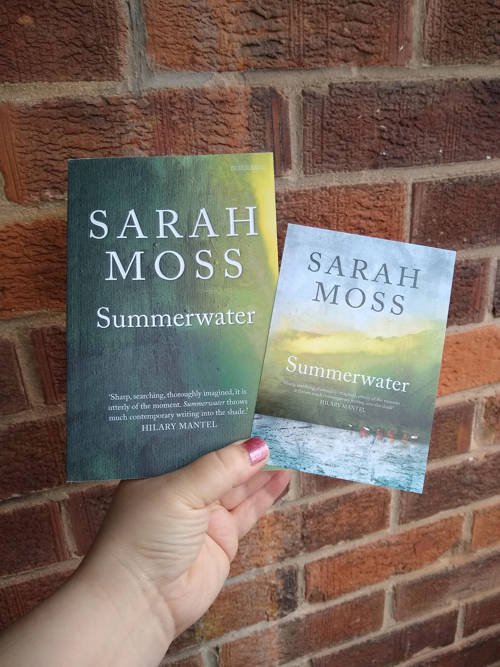 I must confess this is my first Sarah Moss book and I wish that wasn't the case as I absolutely loved Summerwater. It's a very quick read, partly because it's only 200 pages (with lots packed into them) but also because I was very quickly embroiled in each of the characters' lives.
Each section of the book focuses on one of a set of characters who are holidaying at a cabin park by a loch in Scotland. It sounds idyllic but it's constantly raining and there's nothing to do. The whole book is told over the course of one single day.
Sarah Moss has a writing style that I thought very appealing and very observational. In telling the story from each character's viewpoint we see events quite differently each time. What I particularly liked was the way she writes much of it as an inner monologue and I completely identified with the way ever changing thoughts flitted through their minds portraying their very humanness.
I really enjoyed the setting too. It's inspired. There's something about the idea of the cabin park, being placed close to strangers in structures that give the impression of being a bit flimsy, that gives a sense of vulnerability and I felt like there was something lying beneath the surface throughout, a kind of foreboding.
I honestly could have carried on reading about these people but Moss had to wind it up at some point and it wasn't how I was expecting. This is a superb read which felt so original. The wry humour had me smiling from the off and the beautiful writing had me marvelling at its depths.
---
---
Sarah Moss is the author of seven novels and a memoir of her year living in Iceland, Names for the Sea, shortlisted for the RSL Ondaatje Prize. Her novels are Cold Earth, Night Waking (Fiction Uncovered Award), Bodies of Light (shortlisted for the Wellcome Book Prize), Signs for Lost Children (shortlisted for the Wellcome Book Prize), The Tidal Zone (shortlisted for the Wellcome Book Prize) and Ghost Wall (long listed for the Women's Prize, shortlisted for the RSL Ondaatje Prize). Her new novel, Summerwater, appears with Picador in August 2020
Sarah was born in Glasgow and grew up in the north of England. After moving between Oxford, Canterbury, Reykjavik, West Cornwall and the English Midlands, she now lives by the sea near Dublin.