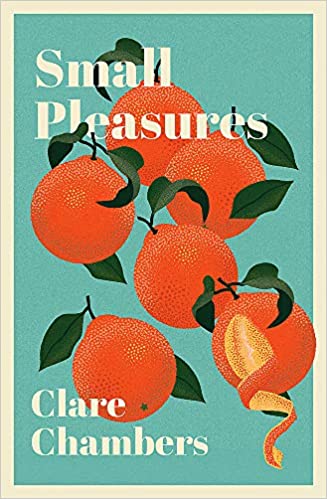 ShortBookandScribes #BookReview – Small Pleasures by Clare Chambers
I'm reviewing Small Pleasures by Clare Chambers today, a book which I loved. My thanks to Virginia Woolstencroft of Weidenfeld & Nicholson/Orion for sending me the gorgeous proof copy of the book for review purposes.
---

---
1957, south-east suburbs of London.
Jean Swinney is a feature writer on a local paper, disappointed in love and – on the brink of forty – living a limited existence with her truculent mother.

When a young Swiss woman, Gretchen Tilbury, contacts the paper to claim that her daughter is the result of a virgin birth, it is down to Jean to discover whether she is a miracle or a fraud.

But the more she investigates, the more her life becomes strangely (and not unpleasantly) intertwined with that of the Tilburys: Gretchen herself, her husband Howard – with his dry wit and gentle disposition – and her charming daughter Margaret.

But they are the subject of the story Jean is researching for the newspaper, a story that increasingly seems to be causing dark ripples across all their lives. And yet Jean cannot bring herself to discard the chance of finally having a taste of happiness.

But there will be a price to pay – and it will be unbearable.
---
---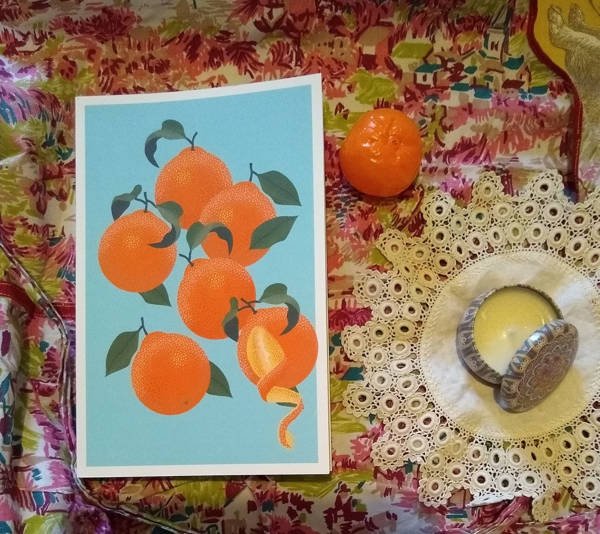 I've read several of Clare Chambers' previous books and loved them. I've been hoping for a new book for some years and at last here it is! Small Pleasures is an absolute triumph.
It's 1957. Jean Swinney is a reporter on the North Kent Echo. She's led a life of disappointment and stultifying routine, being the daughter required to stay with her mother and look after her. One day a letter is received at the newspaper from Gretchen Tilbury, claiming that her daughter was the product of a virgin birth. Jean meets the family and finds herself being drawn into their lives, seeing in them all the relationships she could have had.
She had spent a lifetime on the sidelines, observing, noting, learning; the little details that other people missed were not lost on her.
This is a beautifully written book. Chambers' prose is exquisite, so observant and full of wry humour about the minutiae of life. It's the sort of book where I wanted to continually stop and mark passages that stood out. The characters are so well-drawn. I found Jean to be a frustrated, yet sympathetic character, and I particularly liked Howard, Gretchen's husband, a kind and thoughtful man.
This isn't a book I was able to rush. I wanted to take my time and savour not only the story and the characterisations, but also the sheer quality of the writing and the way that the author writes about everyday events with beauty and perception. She takes us from stifling suburbia to smoggy London with ease, transporting the reader there as surely as if they were living through it themselves.
A comparison has been made with the writing of Kate Atkinson and I think this is very accurate, but Chambers has a style all of her own which I delighted in. The ending left me with mixed feelings and if you read it you'll see why, but I haven't got a bad word to say about this wonderful read. It's an absolute delight.
---

---
Clare Chambers was born in south east London in 1966. She studied English at Oxford and spent the year after graduating in New Zealand, where she wrote her first novel, Uncertain Terms, published when she was 25. She has since written eight further novels, including Learning to Swim (Century 1998) which won the Romantic Novelists' Association best novel award and was adapted as a Radio 4 play, and In a Good Light (Century 2004) which was longlisted for the Whitbread best novel prize.
Clare began her career as a secretary at the publisher André Deutsch, when Diana Athill was still at the helm. They not only published her first novel, but made her type her own contract. In due course she went on to become a fiction and non-fiction editor there herself, until leaving to raise a family and concentrate on her own writing. Some of the experiences of working for an eccentric, independent publisher in the pre-digital era found their way into her novel The Editor's Wife (Century, 2007). When her three children were teenagers, inspired by their reading habits, she produced two YA novels, Bright Girls (HarperCollins 2009) and Burning Secrets (HarperCollins 2011).
Her most recent novel is Small Pleasures (Weidenfeld & Nicolson, 2020).
She takes up a post as Royal Literary Fund Fellow at the University of Kent in September 2020.
She lives with her husband in south east London and generally has her nose in a book.