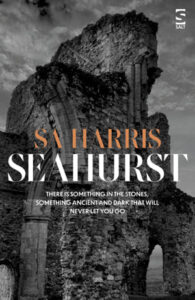 ShortBookandScribes #BookReview – Seahurst by S.A. Harris #BlogTour
It's my stop on the blog tour for Seahurst by S.A. Harris. My thanks to Helen Richardson PR and Salt Publishing for the place on the blog tour and the review copy of the book.
Seahurst is available now in paperback and ebook.
---

---
Evie Mathews and her son Alfie flee from her abusive partner Seth to spend New Year with her half-brother Luke at their late father's summer home on the Suffolk Coast, only to find Seahurst abandoned and Luke missing. Evie searches for her brother, filled with a deepening dread that something is very wrong at Seahurst and their father's death may not have been suicide after all. As Seahurst's ancient and sinister secrets unfurl around her, Evie fears the souls of the dead will soon claim another terrible revenge.
---

---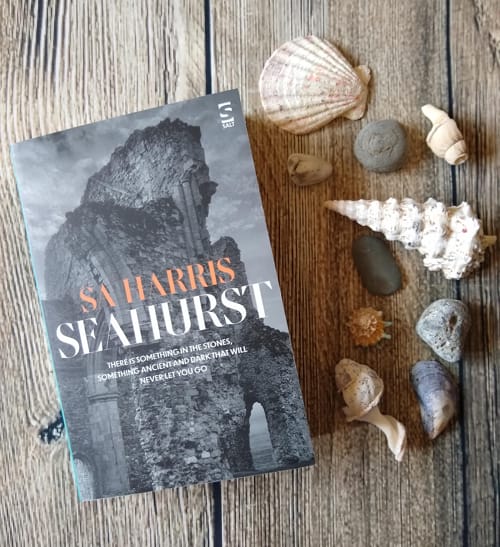 Seahurst opens with a sinister prologue set in 1286 which gives an insight into what is in store for the reader. Then the modern day storyline begins in which Evie and her son leave Canada and Evie's controlling partner behind and head to the Suffolk coast to spend New Year with her half-brother Luke at Seahurst, the house their father built around ancient ruins. Bizarrely, there's no sign of Luke when they arrive and his absence soon sets the scene for more sinister happenings. Something ancient is out to get them!
Seahurst is an eerie and chilling story. There were quite a few times that I shuddered and I'm surprised I didn't have weird dreams whilst I was reading it. Evie and Alfie stay at the house and the fact that Luke is missing is not the only strange thing to happen to them there. The whole place gave me the creeps and the stormy weather outside added another layer of anticipation and tension.
I found this to be an extremely atmospheric and creepy read with an unfolding sense of mystery and apprehension throughout. SA Harris does an excellent job with her books (I can recommend Haverscroft also), conveying so well the sense of a place you really wouldn't want to visit. The plotting is tight and the writing is taut. I found this to be a book that required concentration as Harris sometimes feeds information into the story and then explains it later, but I was rewarded with an unsettling story that gripped me and a setting that felt as much a character as any of the others. Seahurst is an excellent gothic read.
---

---
---
---
Sally Harris writes ghost stories and gothic fiction as S. A. Harris. Her first novel, Haverscroft was long listed for Not The Booker Prize, was one of Den Of Geek's best books of 2019, a semi-finalist in the Book Bloggers Novel of the Year Award 2020, and a Halloween recommended read in Prima Magazine. Sally is a family law solicitor living with her husband and children in Norwich.
For more information visit https://saharrisauthor.com/
S.A.Harris loves to chat with readers on Twitter @salharris1, Instagram @sallyharris6430 or can be contacted on her website: https://www.saharrisauthor.com.