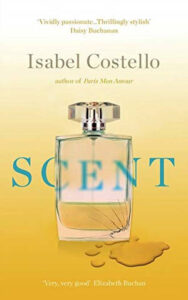 ShortBookandScribes #BookReview – Scent by Isabel Costello
My review today is of Scent by Isabel Costello, which was published yesterday in paperback, audiobook and ebook. My thanks to Muswell Press for sending me a proof copy for review purposes.
---

---
'Every day in Paris carries proof that love exists, in the air, on the streets and behind closed doors. Just not mine.'

When Clémentine and Édouard's last child leaves home, the cracks in their marriage become impossible to ignore. Clémentine's work as an artisan perfumer is no longer rewarding and her sense of self is withering. Life tilts irreversibly when, decades after the disturbing end of a bisexual love triangle, her former lover Racha resurfaces. But what does she want from Clémentine, if not revenge? Set in Paris and Provence, this is a captivating and intimate portrait of a woman navigating conflicting desires and a troubled past whilst dreaming of a fulfilling future.
---

---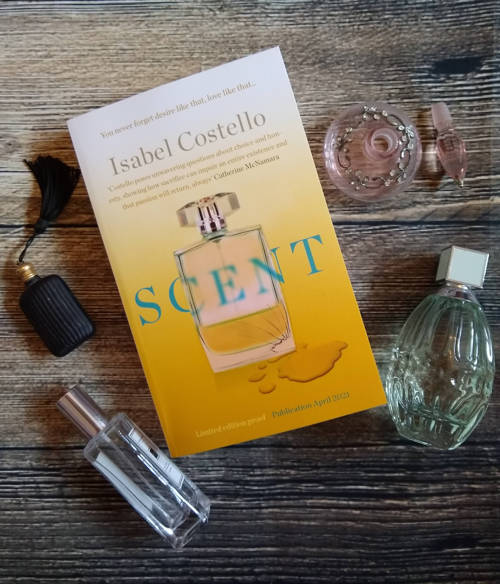 Scent is a classy and intriguing story of a woman in crisis but hiding it well. Clémentine is a perfumer, owning an elegant and exclusive shop in Paris. Her marriage to Édouard is troubled and the story tells us that it was never easy. Her grown up children are causing their own problems and now Clémentine's former (female) lover, Racha, from years ago has turned up to add to everything else. It feels very strongly, right from the beginning, that Clémentine is a woman teetering on the edge.
What I found quite powerful about this book was the incredible sense of place. It just felt so very French with all the air of sophistication that comes with that. The author has done an excellent job at putting the reader right into the heart of Parisian life and also in Provence in the chapters that look back at Clémentine's past and how Racha was a part of her life then.
I particularly loved the little details about Clémentine's scent creation and her day to day life in her shop, with her new assistant, Suzanne. In contrast to that, her life in her apartment with its balcony, her and Édouard only ever really looking at each other from the corners of their eyes felt oppressive and unhappy. I got the sense of two people passing through the rooms independent of each other, yet living together.
Scent is a contemplative read, which made me think of the decisions we make throughout our lives and how the consequences of those decisions ripple down through the years. An unresolved past makes Clémentine unable to commit fully to her future and it's interesting to see that from Édouard's point of view. This book has a kind of pared back feel to the narrative, a slow burn to it that coincided with Clémentine's own slow return to a life more meaningful.
An enjoyable and thoughtful read, Scent is the ideal book for Francophiles and readers who like to delve deep into the relationships that we make throughout our lives.
---
---
I'm a writer of contemporary fiction, including novels PARIS MON AMOUR and SCENT (Muswell Press, April 2021). My short stories have appeared in many magazines and anthologies including THE WORD FOR FREEDOM. I have lived in London for over 30 years but my lifelong links with France regularly take me back to Paris and Provence. I've been running the literarysofa.com blog since 2011 – my home territory as both reader and writer is the crossover zone between literary and commercial fiction and I have a special interest in complicated relationships of any kind, female sexuality and LGBT lives.