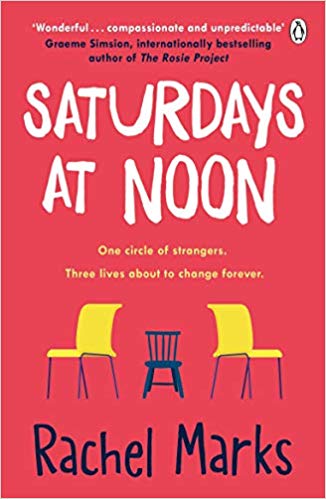 ShortBookandScribes #BookReview – Saturdays at Noon by Rachel Marks @MichaelJBooks #BlogTour
I absolutely adored this book and I'm delighted to be sharing my review today as part of the blog tour. My thanks to Sriya Varadharajan from Michael Joseph/Penguin for the place on the tour and for sending a proof of the book for review purposes.
---

Emily just wants to keep the world away.

After getting into trouble yet again, she's agreed to attend anger management classes. But she refuses to share her deepest secrets with a room full of strangers.

Jake just wants to keep his family together.

He'll do anything to save his marriage and bond with his six-year-old son, Alfie. But when he's paired with spiky Emily, he wonders whether opening up will do more harm than good.

The two of them couldn't be more different. Yet when Alfie, who never likes strangers, meets Emily, something extraordinary happens.

Could one small boy change everything?
---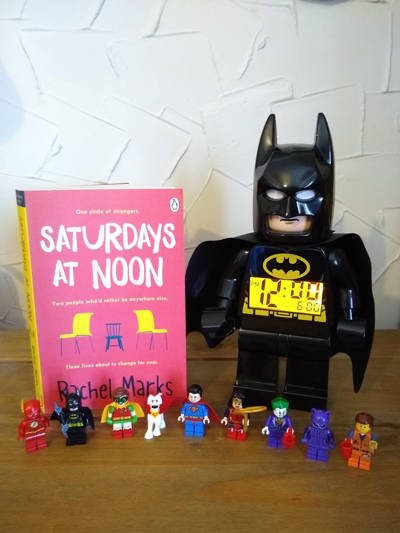 When I decided to read Saturdays at Noon I had no idea that not only would it very likely be one of my books of the year but it would also rock my world.
It's the beautiful story of Emily and Jake, and Jake's 6 year old son, Alfie. Emily and Jake meet at an anger management class, every Saturday at noon. They don't hit it off at all but then Emily meets Alfie and for some reason he really takes to her. To cut a long story short, they end up spending time together and Emily is the only person who seems to understand Alfie and to be able to calm him down, to be able to deal with the way he behaves. It's not that Alfie is naughty, but he just has to be dealt with in a certain way and Jake struggles with that.
This is a book I expected to quite like, but I actually adored it. It started off relatively normally for me and then bam, I kept having to stop and say "oh my God" because I related to so much of what was happening with Alfie. When I say it rocked my world that's because I think it explained so much to me it was almost revelatory. But even if you aren't in a similar situation to any of the characters you will still love this story for what it is: a gorgeous mix of love, life, parenting, friendship, and the challenges of being a grown up really, dealing with all that life throws at you and accepting that it's not a fairy tale.
I loved the characters. Emily is prickly and has had a lot to put up with in her life. Meeting Alfie helps her as much as it helps him. I could see how much Jake was struggling and I completely understood, but I liked him so much more when he was around Emily. Alfie is a little superstar character with all his Lego Superheroes and I loved him. The author has done a fabulous job at making each one likeable whilst also showing their flaws and that they are human.
Saturdays at Noon is beautifully written. It has a love story that made my heart sing with one of my favourite themes: love against the odds. It made me smile and it also made me sob. I felt emotionally exhausted at times which, believe me, is a good thing as I know that the books that really stay with me are the ones that made me feel that way. I found it a stunning and perfect read in every way. It completely hit the spot for me.
---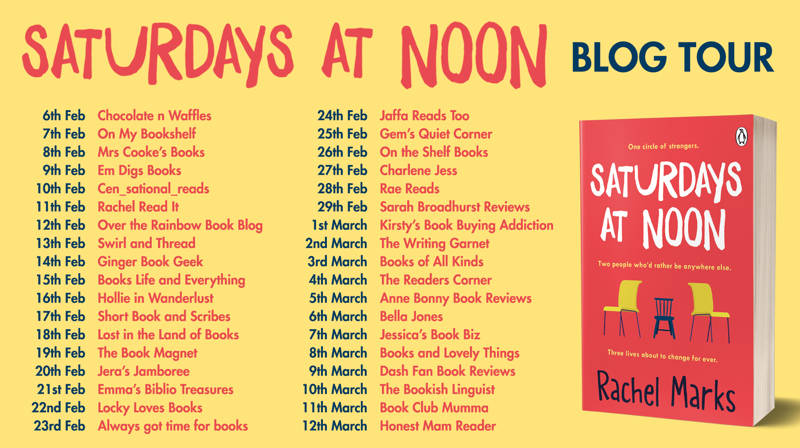 ---

Rachel Marks studied English at Exeter University before becoming a primary school teacher. Despite always loving to write, it wasn't until she gained a place on the 2016 Curtis Brown Creative online novel writing course that she started to believe it could be anything more than a much-loved hobby. Her inspiration for her first book came from the challenges she faced with her eldest son, testing and fascinating in equal measure, and the research she did to try to understand him better.