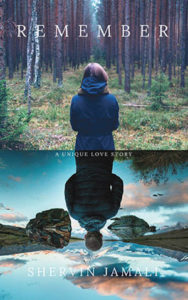 ShortBookandScribes #BookReview – Remember by Shervin Jamali @ShervinJamali @CarolineBookBit #BlogTour
Welcome to my review stop on the blog tour for Remember by Shevin Jamali. My thanks to Caroline Vincent for the place on the tour.
As Daniel watches the life ebb from her body, he wishes they'd had more time and knew each other when they were young. His wife surprises him by insisting that they did.
And then she's gone.

Daniel knows this can't be true. Can it? They only met later in life, so why would Grace's departing words hint at a shared youth? Haunted by this notion, Daniel journeys into the past to discover the truth.

'Remember' is a unique love story with a dark twist. Find out how it really began…

'Remember' is dedicated to the brilliant Scottish author Brendan Gisby and his late wife, Alison. Here's what Brendan Gisby says: "Well, you bugger, 'Remember' made me cry. The one word I'll use to describe it is: Magnificent!"
---

Remember has an other-worldly and sometimes whimsical feel to it, and this is not something that always sits well with me. But I really liked this novella. I think it was just the right length to avoid being too cloying and sentimental. Instead, it had a really nice feel to it.
The story starts with Daniel and his wife, Grace. They had 10 years together but now Grace is dying. Just before she does so, she tells Daniel that they knew each other before that. Daniel wonders how on earth that can be so and his journey of discovery begins. We follow him as he looks back deep into his own life and he is reminded of things that he has forgotten. He learns so much about himself and his relationship with Grace.
I was reminded of books by Mitch Albom whilst reading Remember. Like those books, it explores a 'what if' question. What if Daniel and Grace had more history than they realised?
I can't say anything else about the plot because this is really one which you have to read for yourself and to reveal any of it would spoil it. It's hard-hitting in places, unexpectedly so, and in others it's heart-warming. Despite not being my usual fare, I enjoyed it very much and think Shervin Jamali has written a rather lovely tale of an enduring love.
---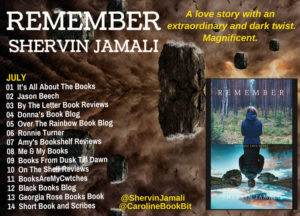 ---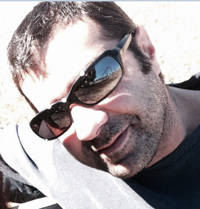 Shervin Jamali has been writing for as long as he can remember as he had so many stories "locked away" but it wasn't until he completed the first draft of 'The Devil's Lieutenant' (2016) that he decided to turn his writings into books. His books are the perfect outlet for his daytime job as an IT consultant and he looks forward to the day he will be a full-time writer.
After having lived in sunny Florida, Shervin Jamali now resides in Knoxville, Tennessee. In his spare time, Shervin likes to put together jigsaw puzzles whilst contemplating plots for his next book.
FB Author Page
Twitter
Amazon Author Page

Other books by Shervin Jamali: