ShortBookandScribes #BookReview – Reasonable People by Caroline Hulse
Reasonable People is published by Orion and out now in hardcover, ebook and audiobook. My thanks to the publishers for the proof copy.
---

---
CantBeArsed8: Am I the villain for being furious my partner's father changed my daughter's pirate party into a princess party?

REASONABLE PEOPLE is a sharp, funny and timely comedy-of-errors about a feuding family.

After a kid's party faux-pas, mother Janine anonymously vents about her father-in-law's behaviour on internet forum Am I The Villain Here? When the community is invited to take sides the post goes viral, with mild-mannered Roy ending up in the national newspapers and sparking protests at his local library. REASONABLE PEOPLE explores how judging others reveals our deepest, most unreasonable selves – with Hulse's trademark heart, humour and humanity.
---

---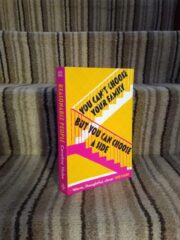 Reasonable People is the first book I have read by Caroline Hulse and I'm now fairly sure that she's an author whose other books will be right up my alley. I was really keen to read this one because of the premise      which is very much about the crowd mentality that we see on social media.
Janine and Phil have to move in with Phil's dad due to money problems, a recipe already poised for disaster. Roy is a proud man, upright and a stickler, but ultimately well-meaning. Janine doesn't want her daughter to grow up with traditional girl values, i.e. must like pink and princesses, must always be called upon to hand out snacks whilst the boys tear around having fun. Neither party is wrong although they're both more vehement about their beliefs than others perhaps might be. It's when Roy changes Katie's party from pirate-themed to princess and Janine posts about it on an online forum that matters accelerate out of control.
I absolutely loved every page of this sharp and witty book. It made me laugh, the everyday observations resonated and as a user of social media I've seen the mob pile-on in action and the ability it has to ruin lives. It's also an incredibly thought-provoking story and very current. The characters are so perfect, particularly Roy who would probably drive me mad but who I had such a soft spot for.
It's a nuanced story and of course nothing is ever straightforward. When Janine asks whether she is the villain for being angry about the party the answer that immediately springs to mind is no. How dare Roy change the party?! But there's so much more to consider and it is most definitely not clear cut.
Reasonable People is exactly my kind of book. It places everyday people in unusual situations and observes their reaction. It's relevant, with brilliantly astute writing, memorable characters and a moral dilemma. Perfection!
---
---
Caroline Hulse lives in Manchester with her husband and a small controlling dog. Her books have been published in fourteen languages and optioned for television.