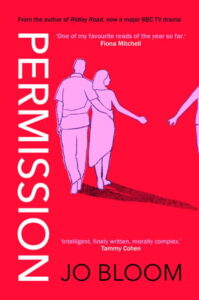 ShortBookandScribes #BookReview – Permission by Jo Bloom
Permission by Jo Bloom is published by Legend Press and is available now in paperback, eBook and audiobook. My thanks to the author and publisher for the review copy of the book.
---

---
Can your marriage survive if you're both sleeping with other people?

After more than 20 years of marriage, Fay and Steve are happy enough, though life's become routine and lacks excitement. Fay believes an open relationship could reignite the spark they've lost. But can sex ever just be sex?

Steve eventually agrees to the idea of sleeping with other people, but first they must set some ground rules; no sex with friends, no telling the kids, and a limit on how many times they can see the same person. Can their marriage survive non-monogamy – even if they have permission?
---

---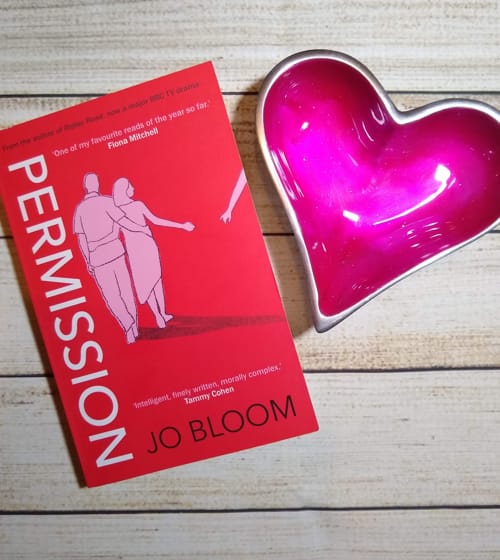 Permission by Jo Bloom asks an interesting question: can your marriage survive if you're both sleeping with other people? The concept of an open marriage was what drew me to this book as I was fascinated by the effect it would have on the characters.
Fay and Steve are very happily married. They have two children, grown-up Billy and six year old Rose, a much-longed for second baby. Their life is good but Fay brings up the question of an open marriage and Steve reluctantly agrees to give it a go. It's fair to say that Steve is more than happy with what he has with Fay whereas Fay, although similarly happy, is also curious and wants to experiment more. She sells it as something that might give their marriage a bit of a kick. I think it's more a case of being careful what you wish for and having permission to do something doesn't necessarily mean you should do it. I guess it could be termed as a mid-life crisis for Fay, a point when she is on the precipice between having the opportunity to live in a different way and have new experiences, or simply carrying on as she has been doing ad infinitum.
This is a well-written and thought-provoking book. It doesn't just tackle the ins and outs of a marriage but also looks at how what's going on in the home can affect children. No matter how well you think you are hiding things the underlying effects are hard to disguise and the secondary storyline about Rose illustrates that very well.
I liked Steve much more than I liked Fay. I recognise that Fay is a complex character and I felt that maybe there was more underneath the surface with her. Steve also has his demons but he felt like a much easier-going character. The characterisations are excellent and complicated and there's an intensity to the writing that made for quite compelling reading, albeit with the sense of watching a car crash about to happen in slow motion.
An honest and sensitive portrayal of a modern marriage with scenarios to make you ponder.
---
---
Jo's debut novel, Ridley Road, was published in 2014 and adapted into a major four-part series for BBC One in 2021. Jo has worked as a freelancer in the communications field for over twenty years, with a focus on arts publicity and e-learning. She also contributed to the book review section of Time Out, London for a few years. Prior to this, she lived and worked in Prague and New York. She now lives in Brighton with her family. Permission is Jo's first contemporary novel.