ShortBookandScribes #BookReview – Palace Rogue by William Coles
Palace Rogue by William Coles is published by Legend Press and available now in paperback, ebook and audiobook. My thanks to Olivia Le Maistre for the review copy.
---

---
Kim is not your average member of Her Majesty's palace staff – but then he shouldn't be on the staff at all. He's in fact a Sun staff reporter who's wormed his way into Buckingham Palace to pick up every bit of dirt and gossip that he can lay his hands on.

Along the way, Kim is faced with many surprising aspects of Palace life that even he didn't see coming.

Based on the true story of the tabloid hack who became a Queen's footman, Palace Rogue is a humorous, uplifting and utterly outrageous story of love and secrets – all of it set in the heart of one of the world's most famous houses.
---

---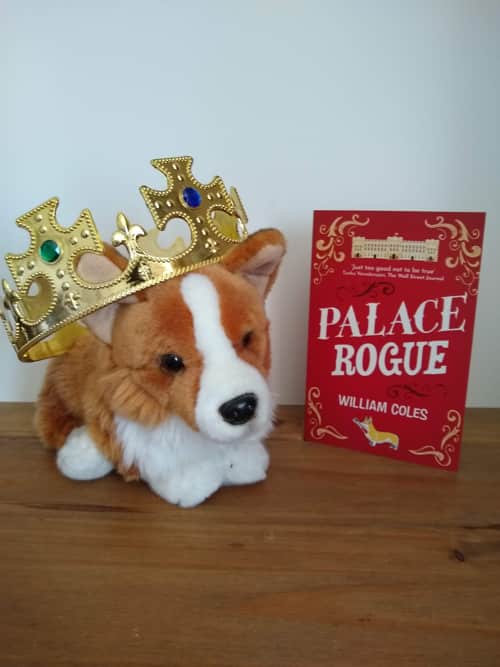 Palace Rogue is based on the true story of the tabloid hack who got a job as a Queen's footman at Buckingham Palace. As a former journalist at The Sun himself, William Coles writes authentically from the point of view of Kim, who infiltrates the palace to obtain a massive scoop and ends up causing a huge security scandal and working in close proximity to Her Majesty. This fictionalised version is absolutely hilarious as Kim doesn't have that much to lose and doesn't always toe the deferential line that a Queen's footman ought to. Tales of ventriloquism featuring the Queen's beloved corgis had me giggling out loud and some of the staff and their dealings with Kim were hilarious.
I loved the below stairs (or in this case, above stairs) feel of the story too, with raucous parties, gin-quaffing and all sorts going on between the staff. Buckingham Palace sounds like quite the place to work and I also liked the finer details of life as a member of staff. Kim's subterfuge forms part of the story but the other part is that of palace maid, Campion, a particular favourite of the Queen. Feisty, fun and quick-witted, Campion is a brilliant character whose story takes quite a turn. The two strands intertwine to make this is a fantastic read which satisfied my love of royalty and scandal. Unsurprisingly, there's one member of the royal family who doesn't come out of it too well (I'll give you one guess) and tales of what went on behind their door were a bit hair-raising to say the least.
This is such a fresh and funny read, with an unexpected thread of romance running through it. I wasn't entirely sure what to expect but what I got was a book that had a quite mischievous feel to it, was sharp and different, and which I found utterly compelling. I was pleased to see it's the first in the Rogue series and I very much hope the next book is as good as this one.
---
---
William Coles has been a journalist for 30 years and has worked for a number of papers including The Sun, The Express, The Mail and The Wall Street Journal.
wcoles.com @WilliamColes1