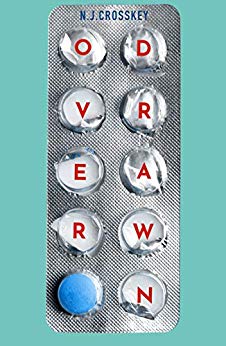 ShortBookandScribes #BookReview – Overdrawn by N.J. Crosskey @NJCrosskey @legend_press #BlogTour
I'm so pleased to be reviewing this fabulous book today. My thanks to Lucy Chamberlain from Legend Press for the place on the tour and for sending me a copy of the book for review purposes.
---
Henry Morris is watching his wife slip away from him. In an ageist society, where euthanasia is encouraged as a patriotic act, dementia is no longer tolerated.

Kaitlyn, a young waitress, is desperate for the funds to keep her brother's life support machine switched on.

When a chance encounter brings the two together, they embark on an unconventional business arrangement that will force them to confront their prejudices, as well as their deepest, darkest secrets.
---

I must admit I didn't quite take on board from the blurb of Overdrawn that it was a dystopian story and if I had I might not have decided to read it. Oh what a travesty that would have been! This is an absolutely brilliant book.
It's set in the not too distant future (I'd estimate maybe 50 years from now) when Henry is a 60 year old man. Consider this: right now, 60 is not considered old is it? In Overdrawn, a 60 year old is seen as someone who should perhaps be considering Moving On, that is willingly choosing euthanasia to avoid being a burden on the younger generation. Babies are not encouraged, in fact terminations are actively recommended. All medical treatments are to be paid for using credits – when you've used yours up it's a bit of tough luck unless you have plenty of money. Henry is using all his credits just trying to keep his wife, Chloe, in her dementia medication.
Henry meets Kaitlyn, who is working as a waitress and trying desperately to keep her brother, who is on life support, alive. She's initially dismissive of Henry (after all, he should be Moving On!) but a series of events means they become unlikely friends.
What an incredibly thought-provoking and original story this is. Yes, it's set in the future but it's not hard to imagine that this may be how things turn out for the human race. We're already becoming overpopulated and using more than our fair share of resources and it does make me wonder what the rest of this century holds for us. N.J. Crosskey has written something very realistic and yes, very scary. I felt like I should be reading through my fingers.
I was utterly engrossed in the lives of Henry, Chloe, and Kaitlyn. I wanted their lives to work out and I honestly didn't know if they would or not. The ending brought tears to my eyes. It felt strangely right and yet so wrong at the same time.
Overdrawn is a very clever and oh so plausible story of old age, outliving your usefulness, looking ahead to a time with no NHS, a time of Rolling Back to the days before computers and the internet took over. In fact, it's mentioned that there was once a time when people were glued to their little screens – I had to smile!
I love a book that challenges my thinking and Overdrawn certainly did that. What a triumph it is. I really want to read Poster Boy now.
---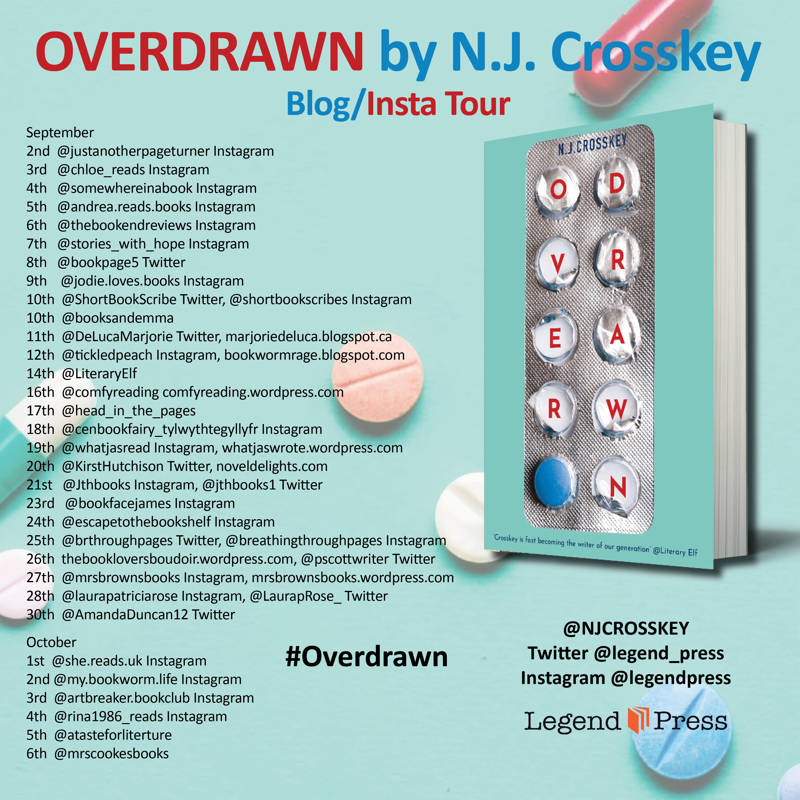 ---

NJ Crosskey lives with her husband and two children in Worthing, West Sussex. She worked in the care sector for almost 20 years and now is a full-time writer.