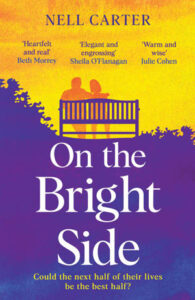 ShortBookandScribes #BookReview – On the Bright Side by Nell Carter
My review today is of On the Bright Side (which was called A Thing Called Love when I read it) by Nell Carter. My thanks to Maddie at Welbeck for sending me a proof copy of the book for review purposes. It turns out I'm very ahead of myself as the publication date has now been moved to August but at least you can look out for it when the time comes and you can, of course, pre order it.
---

---
LOVE COMES IN MANY FORMS.
ROMANTIC. UNCONDITIONAL. TOXIC.

For too long life has left strangers Clare and Jack battered and bruised – sometimes literally, sometimes emotionally.

When they meet, fate offers them the chance to help each other.

Can they be brave enough to open up their hearts, strong enough to walk away and wise enough to understand a thing called love?
---

---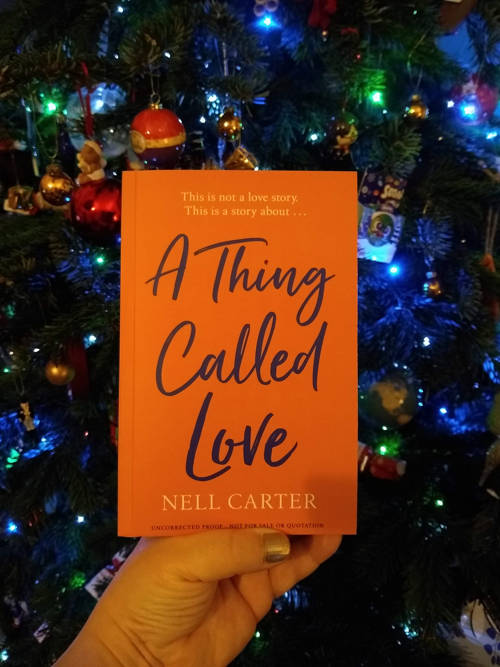 As the back of this book proclaims: love comes in many forms. On the Bright Side is not a conventional love story. It shows us that there is more than one way to show love and that some of those ways are not as nice as others.
This is the story of Jack and Clare. Both have had more than their fair share of bad luck, both have suffered in love, and both now need to make fresh starts in their 40s. The synopsis doesn't give much away so I won't either but let's just say that each may just turn out to be the other's saviour. The storyline is original and different and is woven together so well by the author. I found it to be intuitive, thoughtful and emotive.
I had a real soft spot for Jack. He's a lovely character who shows outer strength and inner vulnerability. Clare is probably the other way around. Both grow so much throughout the story. I also particularly liked Grace, Clare's teenage daughter, who probably has more wisdom in her little finger than most adults.
I thought On the Bright Side was a lovely read. It's a story of long-lasting love, intense love, friendship, and motherly love in all its forms. It highlights the dangers of love whilst showing that the right kind can be all you ever hoped for. More than anything, it shows that it can find you at any time and it's never too late to start again. It's an easy read but is still full of depth. I really enjoyed it.
---
---
Nell Carter lives in Ascot with her husband. They have two grown-up daughters. One of seven children, Nell likes to write about the nuances and subtle layers of human relationships, peeling them away to see what's really going on beneath.