ShortBookandScribes #BookReview – Odd Bird by Lee Farnsworth #BlogTour
It's my stop on the blog tour for Odd Bird by Lee Farnsworth and I'm sharing my thoughts about the book with you today. My thanks to Fanny Emily Lewis from Farrago for asking me to be a part of the tour and for sending a proof copy of the book for review purposes. It will be published in ebook and paperback on 15th October.
---

---
Simon Selwood is an academic expert on the monogamous sexual behaviour of birds, but hopeless at finding human love. Then he meets Kim, and at last something is more important to him than ornithology.

Kim doesn't give a hoot about birds. And at first she isn't very interested in Simon either. Relying on what he has gleaned from observing the opportunistic pied flycatcher and other species, plus the unorthodox advice of old friend Phil, Simon sets out on a mission to discover love for himself.

But will he make the right choice?

Odd Bird takes a light-hearted look at the battle of the sexes, drawing on the surprising parallels between the courtship behaviours of humans and birds.
---

---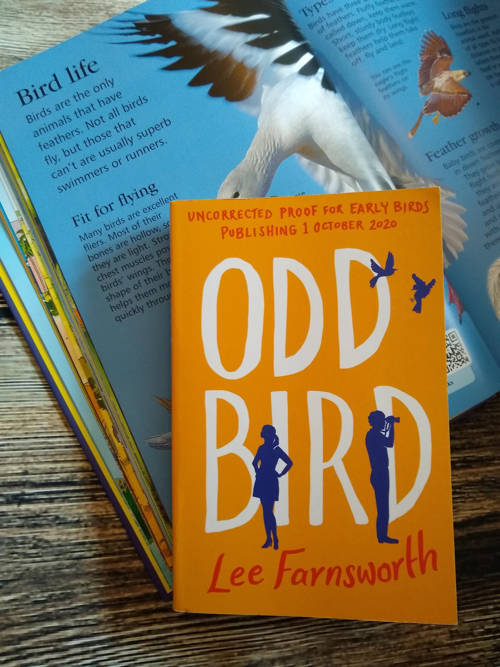 When I first read the synopsis of Odd Bird it appealed to me because it seemed a little bit different. First of all, it's described as a take on the male-led rom-com and I thought the male perspective would make a refreshing change. And then there was the premise, an expert on bird's mating habits using what he knows in his own love life, not always to the greatest effect.
Dr Simon Selwood is no lothario. In fact, for a man in his mid-30s he's remarkably inept at anything pertaining to women. He can barely talk to them, let alone conduct a relationship. As the book begins, his previous 'pair-bond' has come to an end and we follow Simon as he takes a liking to Kim, a woman he meets through his work.
Poor old Simon. He's what you might call a bit of a nerd and his love life goes on plenty of ups and downs throughout the course of this novel. I found it really enjoyable to read about it from his point of view and there's a lot of humour to be found between the pages. I have to say that the style did take a little getting used to as it's quite scientific; there's lots of bird talk, information and observations, but I found I settled into that and I found it all rather interesting actually.
I did enjoy Simon's hapless and naïve journey through relationship problems and his work as a behavioural ecologist (most definitely NOT a birdwatcher!), not to mention his exchanges with his annoying but loyal friend, Phil. Odd Bird combines a light-hearted story with some intriguing bird references and metaphors. I enjoyed it.
---

---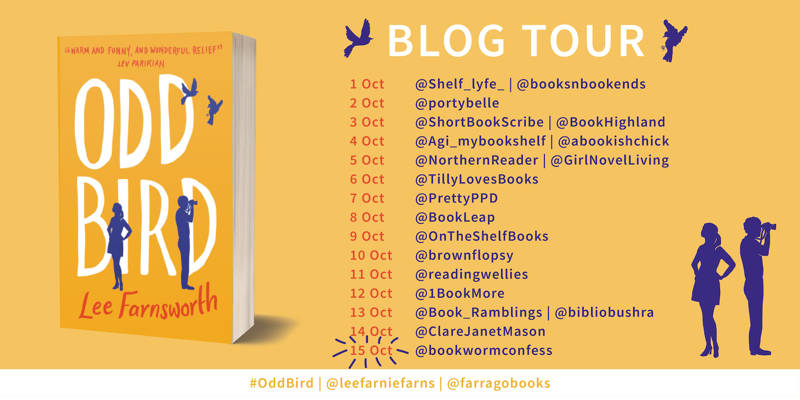 ---
---
Lee grew up on a little dairy farm in Lincolnshire alongside a cow named Stupid. When Stupid's grazing days were over, he headed to Newcastle University to study Genetics. They accidentally awarded him a PhD in molecular biology but, convinced he was going to be found out, he fled into 'industry'. After doing a load of strategic marketing, Lee kissed the corporate world goodbye to spend more time writing.
In addition to writing fiction, Lee helps business leaders to tell their story. He write speeches, make films and stuff.
Lee lives in Berkshire. He doesn't have a herd of cows, but he does have two adult children and a large collection of bird feeders. He loves nature, walking and fig rolls.