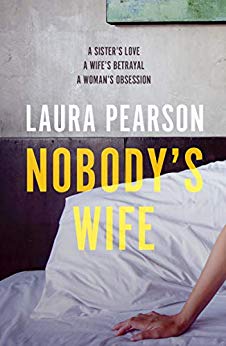 ShortBookandScribes #BookReview – Nobody's Wife by Laura Pearson
I'm so pleased to have finally read a Laura Pearson book! I've had this one a while, since Agora Books sent me a lovely proof copy and some other goodies, and I took it on my recent holiday as I was determined to read it. And I'm very happy to have done so. Thank you Agora for my copy of the book for review purposes.
---
'Of the four of them, only three remained. And there was no going backwards from there.'

Emily and Josephine have always shared everything. They're sisters, flatmates, and best friends. It's the two of them against the world.

When Emily has the perfect wedding, and Josephine finds the perfect man, they know things will change forever. But nothing can prepare them for what, or who, one of them is willing to give up for love.

Four people. Three couples. Two sisters. One unforgivable betrayal.

From the best-selling author of Missing Pieces comes a heart-wrenching story about family, loyalty, and obsession that will have you racing to the finish.
---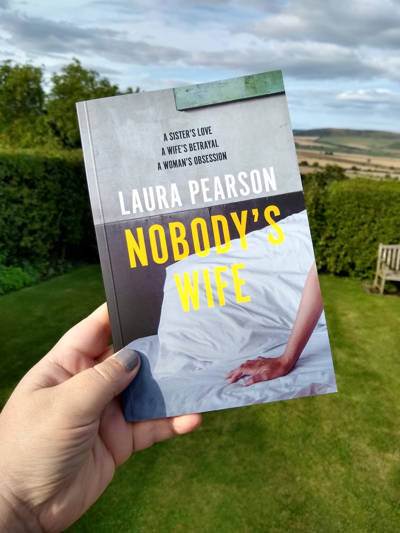 At last! I've read a Laura Pearson book. I've been desperate to get to this one for a while now.
It's the story of Michael and Emily, Josephine and Jack. The story begins at Michael and Emily's wedding. They've been together for years and yet, there's a kernel of doubt in Emily's mind. But Michael loves her, he's solid and dependable, a good man.
Emily and Josephine are sisters, very close, always sharing so much. When, shortly after the wedding, Josephine gets together with Jack, it seems that all is well in the sisters' world. And yet, we know from the blurb that this is not the case.
I'm not going to say anymore about the story because I think the blurb is deliberately vague so as to let the story unfold organically. What I can say is that this is a story of dangerous love, obsession, betrayal and sacrifice. I thought the writing had a sort of pared back quality to it, kind of unemotional and matter of fact, and yet it's all there for the reader, the depth of feeling, the intensity. Hard to describe in a review but almost like gentle ripples on the surface of a tempestuous sea – you know that underneath there is so much more going on that you can see at first glance.
I read Nobody's Wife really quickly. It's not a long book at 268 pages anyway, but it's also quite an addictive read. Despite the indiscretions of the characters, I still felt that I could understand them, that they weren't merely selfish but were unable to deal with their feelings adequately enough to stop them causing hurt to other people. It's certainly a thought-provoking read and a sad and tragic one too.
The one thing I wasn't wholly sure about was the ending. I can see that maybe it was the right ending, but I felt like I wanted something more, expected a different outcome. It surprised me with its abruptness and yet, even as I am writing this review, I'm wondering whether the ending wasn't the most honest one for the characters. Hmmm.
If you enjoy stories of human behaviour and relationships, of sisters and lovers, then this is one for you.
---

Laura Pearson has an MA in Creative Writing from the University of Chichester. She lives in Leicestershire with her husband and their two children. Her third novel, I Wanted You To Know, is available now to pre-order.