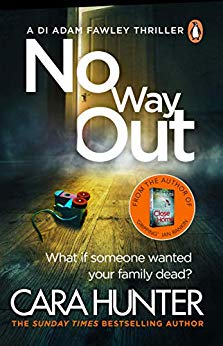 ShortBookandScribes #BookReview – No Way Out by Cara Hunter @CaraHunterBooks @PenguinUKBooks #NoWayOut #BlogTour
I'm really pleased to have finally read a Cara Hunter/DI Adam Fawley book and to be reviewing it today. My thanks to Ellie Hudson from Penguin for the place on the tour and the review copy of the book.
---

It's one of the most disturbing cases DI Fawley has ever worked.

The Christmas holidays, and two children have just been pulled from the wreckage of their burning home in North Oxford. The toddler is dead, and his brother is soon fighting for his life.

Why were they left in the house alone? Where is their mother, and why is their father not answering his phone?

Then new evidence is discovered, and DI Fawley's worst nightmare comes true.

Because this fire wasn't an accident. It was murder.

And the killer is still out there…
---
Ow, ow, ow. That's me kicking myself for not reading the first two books in this series. This one, book three, works absolutely fine as a standalone (I was assured of this fact before I started reading) but given how good it is I really wish I had read them in order.
In this story, DI Adam Fawley and his team are working on a fire at a large family home. They know there were two children in the house at the time of the blaze but their parents are unaccounted for. When it becomes clear that this was no accident the team need to find out who is responsible…and why.
This is such a gripping story. It's slightly unusual in that there are no chapters. There are plenty of stopping places so don't worry about that, but the lack of proper chapter stops means that the pace is kept up all the way through and also that it's easy to keep reading as I was finding I could just fit a bit more in.
I liked Fawley and his team very much. They work together really well and are portrayed brilliantly. This is one of the strengths of this book (and the other police procedural series that I have kept up with) and I think that it's what makes it stand out from others in this genre. In No Way Out, the former DS Quinn has been demoted to DC with Gislingham acting as DS. Although I'm not entirely sure what happened to bring this about, there's enough back story so it didn't spoil the read. Again, this is a time when I wish I had read the other books first but I'm really glad I didn't wait any longer to read a Cara Hunter book.
One thing I particularly liked about this book is the way transcripts, online news articles and the like are used. In fact, I did a little squeal when I saw a floor plan of the house. There are also differing perspectives – Fawley in the first person and the rest in the third, which means that Fawley is very much put centre stage as a character, especially given his own private issues. I thought the whole book was really well executed.
In short, I loved this book, raced through it in fact, and hope to go back and catch up with the first two in the series (TBR pile allowing). The plot is fantastic but ultimately I think it's the characters that make it special. Having said that, the author really kept me guessing and it's some extremely good old-fashioned detective work that brings the story to a conclusion. It's just fabulous all round.
---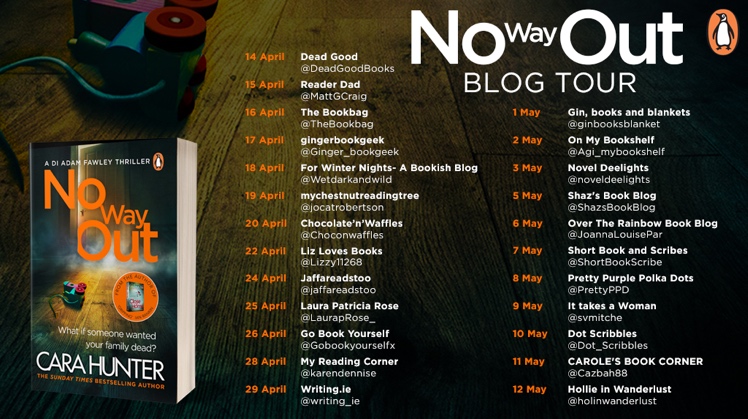 ---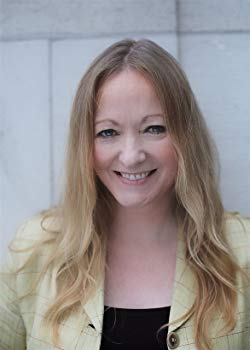 I'm lucky enough to live in the city I write about. Oxford will be familiar to crime fans across the whole world because of the fabulous Morse novels and TV, but my version of the town is a long way from the beautiful ivy-clad colleges. A much edgier place where the crimes are darker and closer to home.
I've always been a voracious reader and viewer of crime – I've learned so much from the outstanding writing that we now see on crime TV like Line of Duty or Broadchurch, and I've tried to recreate the experience of watching series like that for my readers. I love true crime TV as well – my husband used to tease me about it but now just nods sagely and says 'research' !
What else about me? I have pet cats who do their best to distract me whenever I get close to a keyboard (if you have cats, you'll know), I love travelling, spending time with friends, and I have never knowingly turned down a glass of champagne….