ShortBookandScribes #BookReview – Kim, Leon and the Sky Path to Africa by Barnaby Allen #RandomThingsTours #BlogTour
Welcome to my stop on the blog tour for Kim, Leon, and the Sky Path to Africa by Barnaby Allen. My thanks to Anne Cater for the place on the tour. I received a copy of this book for review purposes.
---
Kim and Leon live on a farm in Suffolk, England. Kim is a schoolboy and Leon is his pet donkey. A rainy day encounter leads them on an adventure far away in Africa. Along the way there are dangers, and fears about who can be trusted. There is also the threatening presence of a slave ship, looming in the bay. Barnaby Allen was a teacher of English and history. In this historical fantasy he beautifully combines suspense with an immersion in history. This book comes with tasks of writing, acting and drawing. This is a simplified version of the original book. It suits especially ESL pupils. Happy reading!
---

On his family's farm in Suffolk, Kim meets Leon, a donkey who he spies from his window on a rainy day. Going out to see why Leon is out there in the rain he discovers Leon can talk! The pair have quite the adventure as they find themselves in Africa where they come across a slave ship amongst other things.
This is an unusual read. It's especially recommended for ESL students and I think it really fits the bill for that as the story is clear and the sentences short. I must admit I did find some of the style a bit unexpected and I'm not entirely sure what age group it's aimed it. What's particularly nice about this book are the activities dotted throughout which require the reader to draw African jewellery or donkey ears, plot what's going to happen next or write a letter to Leon. My son is 5 and is a really confident reader for his age but I think a child slightly older would get more out of this book.
I've actually seen both the newer edition of this book and the original one. The newer version has a set up that looks like a poem but is actually a story. The original one is set up like a traditional story and it makes so much more sense to me laid out like that. I believe the content is simplified for the newer edition. The original version had a plain white cover so the reader could create their own cover art – a nice idea but it doesn't look very inviting, whereas the cover of the new version is so attractive and eye-catching. Swings and roundabouts really.
This book is described as a historical fantasy and that is a really accurate description. A boy and a talking donkey flying back to the 1700s definitely sounds like historical fantasy to me! Overall this is a book that has a lot going for it for the right audience.
---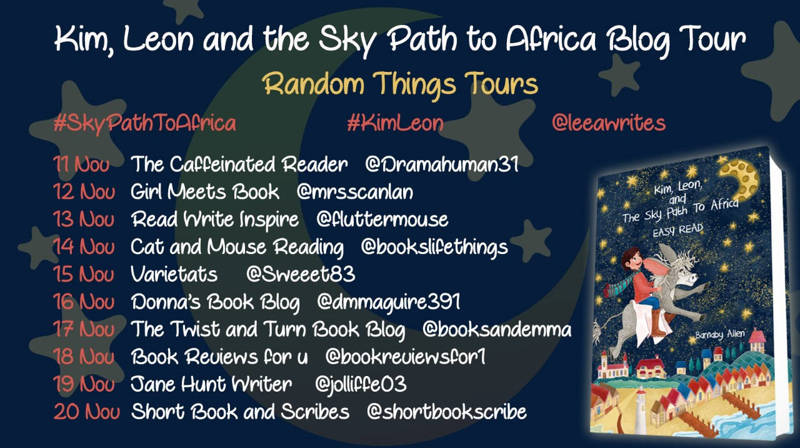 ---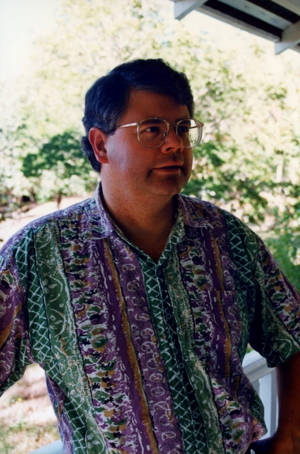 Barnaby Allen was born in Suva Fiji, as his father was working there for the British Crown.  He was introduced to literature by his mother, who liked to recite poetry and had a gift of telling engaging stories. As an adult Barnaby Allen worked in education in several countries mostly teaching English. He loved travel, classical music, discussions, current affairs, Pacific affairs, family, good food and board games. Barnaby's children also had the benefit of Barnaby telling stories to them and making the characters come alive with acting out different roles.