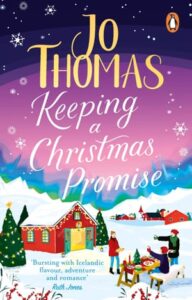 ShortBookandScribes #BookReview – Keeping a Christmas Promise by Jo Thomas
Keeping a Christmas Promise is published by Penguin Transworld and is available now in eBook and from 13th October 2022 in paperback. My thanks to the publishers for the proof copy and to Tracy Fenton and Random Things Tours for the place on the tour.
---

---
Four friends
Twenty-five years ago, Freya and her three best friends created a bucket list. The future seemed bright, full of hope and most importantly guaranteed . . .

One promise
Now they are travelling to Iceland in memory of the friend they've lost, determined to fulfil her dream of seeing the Northern Lights at Christmas.

A life-changing adventure
They didn't count on an avalanche leaving them stranded! Handsome local, Pétur, comes to the rescue, showing them how the community survives the hard winter. With Christmas approaching, Freya and her friends throw themselves into the festivities, decorating and cooking for the villagers using delicious local ingredients.

But will the Northern Lights appear so they can honour their friend's wish? And can Freya's own dreams come true, this Christmas?
---

---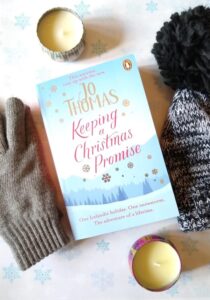 I love my twice-yearly doses of Jo Thomas – her blend of travel and food is like a tonic. Keeping a Christmas Promise was a delight to read, with warmth and community spirit in abundance.
Freya, Joanna and Meg travel to Iceland to see the Northern Lights in honour of their friend, Laura, who is no longer with them. I imagine that many tourists are like them, turning up to see the lights expecting them to just appear and not taking note of the potential serious weather conditions. An avalanche cuts the friends off and although it wasn't what they were hoping for, being stranded gives each of the women time to consider what they really want from life.
Freya is the main character, a dedicated and hard-working chef. I liked her a lot and enjoyed how her priorities changed as time went on. My favourite character though was Pétur whose farmhouse provides welcome shelter. Like all of Thomas' heroes he's strong, handsome and kind, the perfect mixture.
Even writing about the most inhospitable conditions, this is an author who never fails to make me want to visit the places she brings to life and to eat the food so beautifully described in the story. It's the whole package – that community I mentioned before, the characters who come together and look after each other, and the sheer magic of the breathtaking surroundings that made Keeping a Christmas Promise a true joy to read. It's never too early for a festive read (it isn't excessively Christmassy) and I'd definitely recommend putting this one on your reading list this year.
---

---
---
---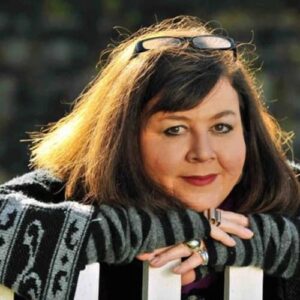 Jo Thomas worked for many years as a reporter and producer, including time at Radio 4's Woman's Hour and Radio 2's The Steve Wright Show.
Jo's debut novel, The Oyster Catcher, was a runaway bestseller and won both the RNA Joan Hessayon Award and the Festival of Romance Best eBook Award. Her recent book Escape to the French Farmhouse was a #1 bestselling eBook and in every one of her novels Jo loves to explore new countries and discover the food produced there, both of which she thoroughly enjoys researching.
Jo lives in Pembrokeshire with her husband and three children, where cooking and gathering around the kitchen table are a hugely important and fun part of their family life.