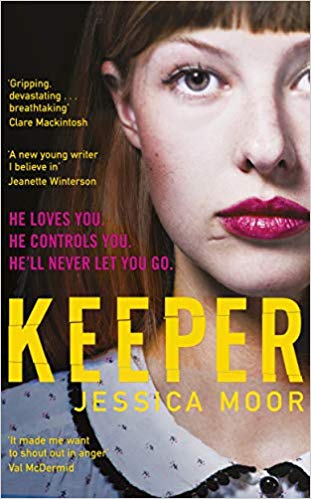 ShortBookandScribes #BookReview – Keeper by Jessica Moor @VikingBooksUK
Today I'm sharing my thoughts about Keeper by Jessica Moor, which is published by Viking Books on 19th March. My thanks to Olivia Mead from Viking for sending a proof copy of the book for review purposes.
---

---
He's been looking in the windows again. Messing with cameras. Leaving notes.
Supposed to be a refuge. But death got inside.

When Katie Straw's body is pulled from the waters of the local suicide spot, the police decide it's an open-and-shut case. A standard-issue female suicide.

But the residents of Widringham women's refuge where Katie worked don't agree. They say it's murder.

Will you listen to them?

An addictive literary page-turner about a crime as shocking as it is commonplace, KEEPER will leave you reeling long after the final page is turned.
---

---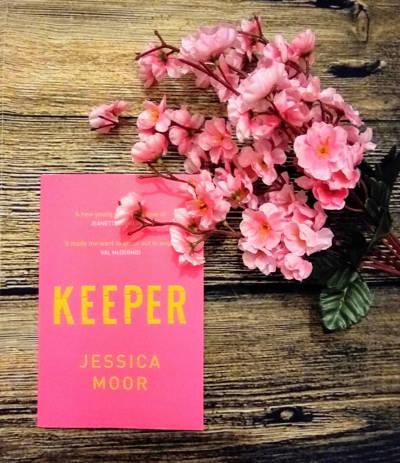 Sometimes you pick up a book and you don't know what you expected but it wasn't what you got. I feel a bit like that with Keeper. I had a vague sense of what to expect but I also knew that despite the storyline it didn't seem to be a typical crime novel.
Keeper is billed as a literary thriller. It's a book of two stories: Then and Now. One of the strands concentrates on the discovery of a young woman's body in a river. Katie worked at a women's refuge and whilst the police have no evidence to suggest her death was anything but a suicide, the women of the refuge think otherwise. We are given some background to each of the women's stories, reinforcing the fact that abuse and manipulation come in many different forms.
The other strand follows Katie before she worked at the refuge and what led her to be where she is now in her life. I'm going to keep schtum about the rest of her story. I feel the blurb is deliberately vague so as to let everything unfold gradually as we flit between the two elements of the story.
For quite a bit of the book the two strands seemed to be quite separate. They were obviously linked but they were following different trajectories and I couldn't quite see how they would become entwined. It's such a cleverly plotted book though and I'm so impressed at how Jessica Moor did gradually pull the threads together.
For me it was quite a gradual build up for the first two thirds of the book, still drawing me in but the pieces weren't slotting into place yet. And then in the last third it all came together. There was a hand over the mouth moment and I, quite unexpectedly, cried a lot. The overriding theme of control is both shocking and moving in equal measures.
Keeper is an incredibly hard-hitting book, and an important read for both men and women. Some of my favourite books are ones that surprise me and affect me emotionally. I can't pretend it's not an uncomfortable read and I feel like what happens to the women in it could happen to any one of us. This is a book that will stay with me for sure.
---
---
Jessica Moor studied English at Cambridge before completing a Creative Writing MA at Manchester University. Prior to this she spent a year working in the violence against women and girls sector and this experience inspired her first novel, Keeper.