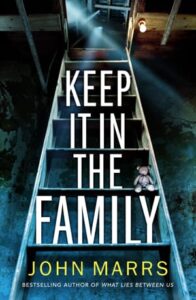 ShortBookandScribes #BookReview – Keep it in the Family by John Marrs #BlogTour
Keep it in the Family by John Marrs is out now in paperback, eBook and audiobook, published by Thomas & Mercer. My thanks to the FMcM Associates for sending a copy for review and for the place on the blog tour.
---

---
Mia and Finn are busy turning a derelict house into their dream home. At last, they'll be able to move out of Finn's parents' house and start living alone. In the midst of this, Mia falls unexpectedly pregnant, adding a sense of urgency to the renovations. But just as the house is nearly ready, Mia discovers a chilling message scored into a skirting board: I WILL SAVE THEM FROM THE ATTIC. Following this clue up to the eaves, the couple are shocked to find that their dream home was once a house of horrors.

In the wake of the traumatic discovery, their baby arrives early. Plagued by nightmares and struggling with motherhood, Mia becomes increasingly obsessed with the terrible crimes that happened in what was to be their new home. Maybe once she uncovers the truth, she'll be able to focus on her new baby boy Sonny. But in doing so, she is alienating her husband, and risking the fragile relationship between her and in-laws.

Meanwhile, the terrible secrets the house has revealed are not confined to the past. A murderer is watching, and waiting for the perfect moment to strike…

Mia will do anything to protect her son, but is it already too late?
---

---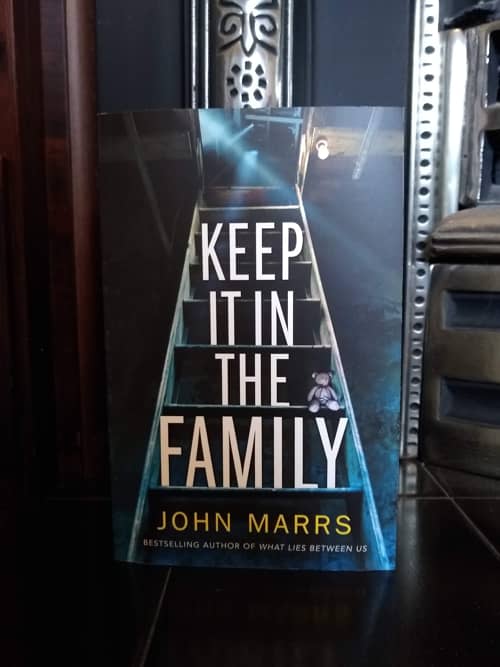 Wow, what a rollercoaster ride this book was. I found it really compelling reading. It's intense and intricately plotted, with everyday life slotting in with secrets from the past and present perfectly. Bravo John Marrs!
Mia and Finn buy a house that needs a lot of work doing to it and they set about it with the help of Finn's parents. As the renovation works progress the couple find some macabre discoveries in the house. Pregnant at the time, Mia then goes on to become obsessed with the findings to the detriment of all else, including her baby. The discoveries are shocking, the stuff of nightmares, and it's as Mia delves deeper that more revelations are revealed.
This is such a brilliant book. The current day storyline is interspersed with chapters from the past which fill in blanks but also add a lot of flesh to the story and provide very important background information. Just when it seemed as though all the revelations were done with…bam….bam….have a few more. The prologue chilled me to the bone and those chills just kept coming throughout the book. It's a reminder of how evil walks among us and how the scariest things are those that can happen in real life, not in horror films.
A story of family, manipulation, and the age-old question of nature vs nurture, Keep it in the Family is very dark and extremely twisted. It made me uncomfortable and transfixed in equal measures. I don't think I'd want to live in John Marrs' head!! A tense domestic thriller with a very sharp edge, I thought it was sensational.
---

---
---
---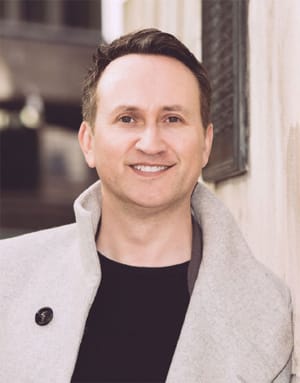 John Marrs is an author and former journalist based in Northamptonshire. After spending his career interviewing celebrities from the worlds of television, film and music for numerous national newspapers and magazines, he is now a full-time author.
In 2021, his speculative novel The One was adapted into a 10-episode drama series for Netflix by Misfits creator Howard Overman, and his seventh novel What Lies Between Us has been optioned by Renee Zellweger's production company at MGM TV.
For more information, visit John's website: www.johnmarrsauthor.co.uk