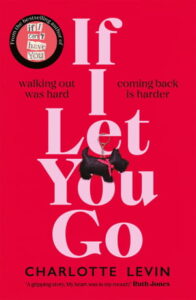 ShortBookandScribes #BookReview – If I Let You Go by Charlotte Levin #BlogTour
If I Let You Go by Charlotte Levin is published by Mantle and available now in hardcover, eBook and audiobook. My thanks to Chloe Davies for the proof copy and the place on the tour.
---

---
A gripping, darkly comic tale of searing loss, coercive control and the consequences of taking the wrong path.

Every morning Janet Brown goes to work cleaning offices. It calms her, cleanliness, neatness. All the things she's unable to do with her soul can be achieved with a damp cloth and a splash of bleach. However, the guilt she still carries about a devastating loss that happened eleven years ago, cannot be erased.

Then, Janet finds herself involved in a train crash and, recognising the chance to do what she couldn't all those years ago, she makes a decision. As news spreads of Janet's actions, her story inspires everyone around her, and for the first time her life has purpose and the future is filled with hope.

But Janet's story isn't quite what it seems, and as events spiral out of control, she soon discovers that coming clean isn't an option. Because if Janet washes away the lies, what long-buried truths will she finally have to face.

If I Let You Go by Charlotte Levin is a deeply moving and gripping portrayal of a woman coming to terms with loss.
---

---
I've been looking forward to Charlotte Levin's second book since…well…since finishing her first one, and it was worth waiting for. In fact, I think it's now my favourite of the two.
Janet Brown is a cleaner. She lives with her husband, Colin, who controls her in pretty much every way possible and continues to pile on the guilt for something that happened eleven years ago. Basically, her life is mundane and miserable and she's simply surviving from day to day. But then she's involved in a train crash which gives her a chance at redemption for the tragedy that she believes is her fault. Unfortunately for Janet, nothing is quite as it seems and she gets deeper and deeper into a deceitful situation.
I loved Janet who seems to be carrying so much on her shoulders. She's a brilliant creation, torn between doing the right thing and not caring because she doesn't really have anything to live for. Although this is a heartbreaking book in many ways, there is dry humour too and Levin does a really great job at conveying Janet's inner feelings, especially about Colin, whilst simultaneously giving the reader the fuller picture of Janet's rather cheerless life.
I found this a very easy book to get into and stay with. It kept me interested and the pace never flagged at all. I was engrossed in Janet's story and longing for her to get rid of Colin and get on with her life. It's beautifully written, sad yet hopeful, and I absolutely LOVED the ending. I really enjoyed this thought-provoking story with its fabulous cast of characters and Janet's moral dilemma at its heart. I shall now start looking forward to book three!
---

---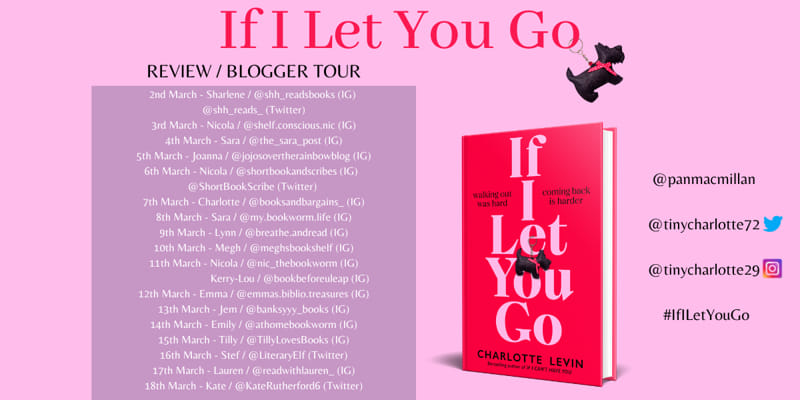 ---
---
Charlotte Levin has been shortlisted for the Andrea Badenoch Award, part of the New Writers North Awards, and for the Mslexia Short Story Competition. IF I CAN'T HAVE YOU is her debut novel, and IF I LET YOU GO is out in March 2023. Charlotte lives in Manchester with her cat Opal Moon and kittens Leonard and Walter.