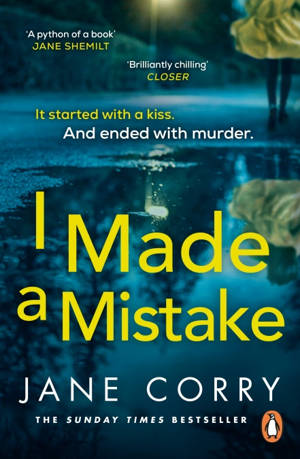 ShortBookandScribes #BookReview – I Made a Mistake by Jane Corry @VikingBooksUK
I'm a big fan of Jane Corry's books so am really pleased to be sharing my thoughts about her latest book, I Made a Mistake, with you today. It's available now in ebook and from 28th May in paperback. My thanks to Jane and the team at Viking Books for sending me a proof copy of the book for review purposes. The multi-talented Jane also sent me the gorgeous watercolour that she painted which you can see in the image below.
---

---
In Poppy Page's mind, there are two types of women in this world: those who are faithful to their husbands, and those who are not. Until now, Poppy has never questioned which she was.

But when handsome, charming Matthew Gordon walks back into her life after almost two decades, that changes. Poppy makes a single mistake – and that mistake will be far more dangerous than she could imagine.

Someone is going to pay for it with their life . . .
---

---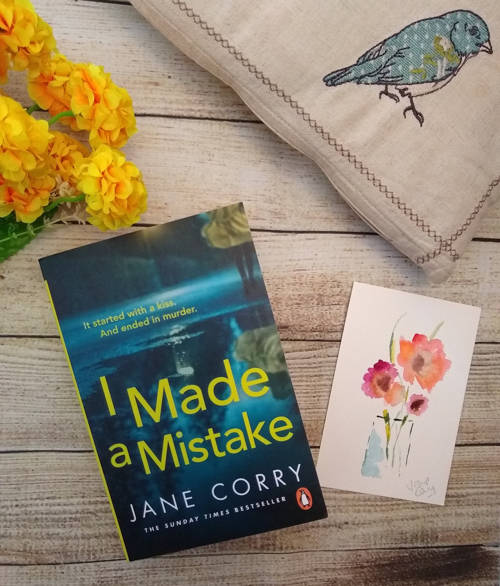 It's always a pleasure to read a Jane Corry book. I know I'm in for a twisty read but with a very human element to it.
Poppy Page runs an casting agency for extras. It's at a party for the industry that she sets eyes on her first love, Matthew Gordon, again for the first time since they split up twenty years or so ago. Matthew broke her heart and it's clear there is unfinished business, even though Poppy is now married to Stuart with two daughters.
There's another element to the story, that of Betty, Poppy's mother-in-law. I won't say anything much about this as it's best to let it unfold as you read. But I enjoyed both strands, Poppy's for the current day tension and Betty's for the events in the past.
I was absolutely enthralled by this story from start to finish. I just didn't want to put it down. I needed to know what was going to happen to Poppy and her family, how the collision course she seemed to be on was going to conclude. It's one of those reads that makes me put myself in the place of the protagonist with a realisation that any one of us could indeed make a mistake that has catastrophic consequences.
I particularly liked the everyday aspects of Poppy's life being thrown together with the upheaval in her head and heart, causing complete turmoil. Jane Corry writes about everyday dilemmas brilliantly with a deft touch that draws the reader right into the heart of the narrative.
I loved I Made a Mistake. It's a perfect combination of psychological thriller and domestic drama, with skilful plotting and well-drawn characters.
---
---
Jane Corry is a writer and journalist (Daily Telegraph and women's magazines) who worked for three years as the writer in residence of a high security male prison. This experience helped inspire her Sunday Times Penguin bestsellers 'My Husband's Wife', 'Blood Sisters', 'The Dead Ex', 'I Looked Away' and 'I Made A Mistake'. She has now sold over a million copies of her books word-wide.
Jane also writes short stories as well as a weekly digital column about being a granny for My Weekly. As well as this, she speaks at literary festivals all over the world. Many of her ideas strike during morning dog-jogs along the beach followed by a dip in the sea – no matter how cold it is!