ShortBookandScribes #BookReview – Heatstroke by Hazel Barkworth
I'm so pleased to be sharing my thoughts on this fabulously hot and stifling read. My thanks to Jo Liddiard from Headline for sending me a proof copy for review purposes. It will be available to buy in ebook and hardcover on 28th May.
---

---
This summer burns with secrets…

It is too hot to sleep. To work. To be questioned time and again by the police.

At the beginning of a stifling, sultry summer, everything shifts irrevocably when Lily doesn't come home one afternoon.

Rachel is Lily's teacher. Her daughter Mia is Lily's best friend. The girls are fifteen – almost women, still children.

As Rachel becomes increasingly fixated on Lily's absence, she finds herself breaking fragile trusts and confronting impossible choices she never thought she'd face.

It wasn't supposed to happen like this.

Intoxicating and compulsive, Heatstroke is a darkly gripping, thought-provoking novel of crossed boundaries, power and betrayal, that plays with expectations at every turn.
---
---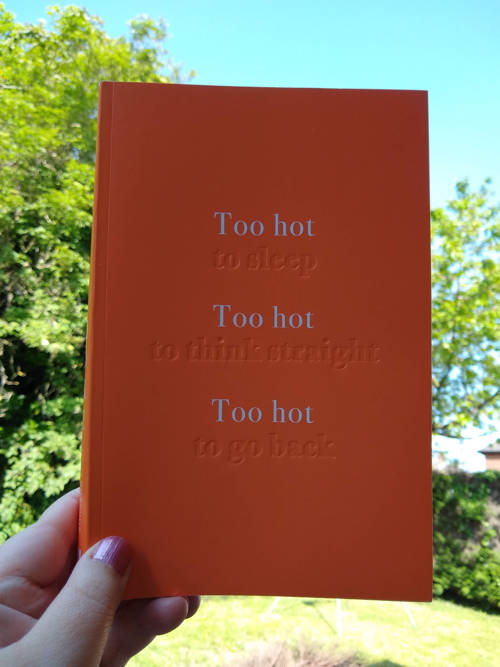 Heatstroke is an intense story set across a couple of weeks during the summer.
Rachel Collins is a secondary school English and drama teacher. When one of the girls from her school, 15 year old Lily, goes missing, it's shocking and everyone is glued to the television wondering what's happened to her. The feelings are compounded by the fact that Mia, Rachel's daughter, is one of Lily's close group of friends. This is a girl who has been at Rachel's house, who she knows well.
I have to say though that this is only the tip of the iceberg where Rachel's story is concerned. As the synopsis doesn't give more away neither will I, but believe me when I say there is so much hidden below the surface of this book. It's a tale of obsession and wrong choices that affect Rachel's judgement.
It's a stroke of genius on the part of Hazel Barkworth to make Rachel a teacher and Lily one of her pupils. It really heightened the tension and also brought to the forefront of my mind how teachers are in such a position of trust and how easy it can be to break that trust. After all, teachers are still human beings and still capable of getting it wrong.
Another stroke of genius is setting it all during a hot and sultry summer. The weather provides such an atmospheric backdrop to the unfolding events, and the descriptions of lost sleep, clamminess and make up sliding off faces put me right there in the heat of the moment.
Heatstroke is a fabulous debut novel. It's the sort of book with no major events and yet every human emotion is contained within the pages. Yes, Lily going missing is important, but it's more the catalyst for a measured story of fixation and passion rather than the story of a frantic search for a girl. A couple of really unexpected developments provided some nice curveballs and made this a really addictive and powerful story.
---

---
Hazel grew up in Stirlingshire and North Yorkshire before studying English at Oxford. She then moved to London where she spent her days working as a cultural consultant, and her nights dancing in a pop band at glam rock clubs. Hazel is a graduate of both the Oxford University MSt in Creative Writing and the Curtis Brown Creative Novel-Writing course. She now works in Oxford, where she lives with her partner. Heatstroke is her first novel.