ShortBookandScribes #BookReview – Gloria the Summer Fun Bus by Sue Wickstead @JayJayBus @rararesources #BlogTour + #Giveaway #ChildrensBooks
I'm so pleased to be taking part in the blog tour for Gloria the Summer Fun Bus by Sue Wickstead. My son and I have loved all of these bus stories so much. My thanks to Sue for sending a copy of the book for review purposes and to Rachel Gilbey of Rachel's Random Resources for the place on the tour.
---

---
Gloria is a special Playbus.

She is painted with bright colours that makes her stand out. Now she is ready for a summer of fun, but will Max enjoy the adventure.

Why don't you join in the fun, too?
Purchase Links
---
---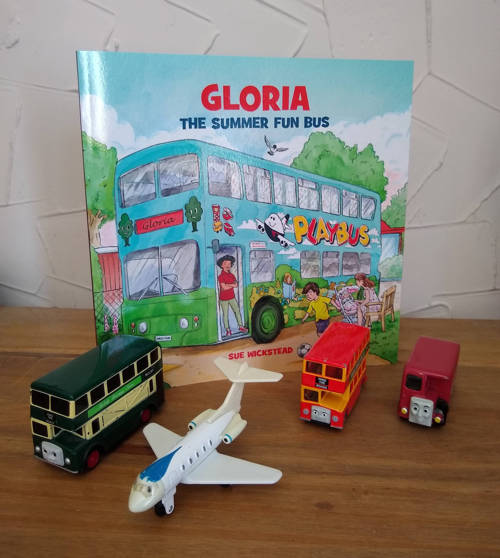 Gloria the Summer Fun Bus is another lovely instalment in Sue Wickstead's bus adventure books.
Gloria was a red double decker airport bus until she was given a brand new look as a children's play bus. With a bright new livery she was transformed. Gorgeous colours and pictures of an aeroplane and a girl reading a book about a bus adorn the outside, and inside are numerous different play areas for children of all ages.
The story is about Harry and his big brother, Max. Harry is happy to get stuck into playing but Max believes he's too old for Gloria. She's disappointed and hopes that Max changes his mind. And he does! By the end of the story he's found something that he enjoys (dressing up) and he's eager to come back again and again to play. A success for Gloria!
There are lots of things I love about these bus stories. I really like the fact they are based on real play buses – what a lovely way to repurpose vehicles that may no longer be suitable for their original use. The stories are always sweet and fun and they make my son and I smile a lot. Then there's the pretty and joyful illustrations. All these things combine to make the bus stories a real joy for children and adults too.
---

---
---
---
 Giveaway to Win a signed copy of Daisy Daydream Bus Rhymes and Jokes (Open to UK Only)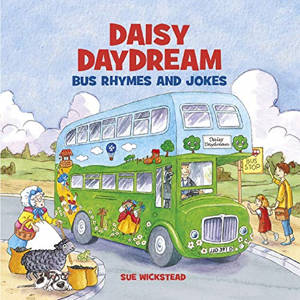 *Terms and Conditions –Worldwide entries welcome. Please enter using the Rafflecopter box below. The winner will be selected at random via Rafflecopter from all valid entries and will be notified by Twitter and/or email. If no response is received within 7 days then Rachel's Random Resources reserves the right to select an alternative winner. Open to all entrants aged 18 or over. Any personal data given as part of the competition entry is used for this purpose only and will not be shared with third parties, with the exception of the winners' information. This will be passed to the giveaway organiser and used only for fulfilment of the prize, after which time Rachel's Random Resources will delete the data. I am not responsible for despatch or delivery of the prize.
---

---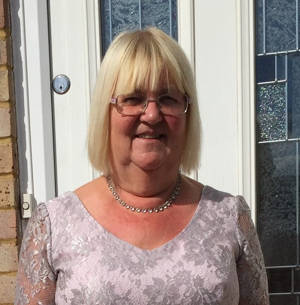 Sue Wickstead is a teacher and an author and writes children's picture books with a bus theme. She has also written a photographic history book about the real bus, which is where her story writing began.
Sue once worked with a playbus charity based in Crawley. This led her to write the photographic history book about the project. The 'Bewbush Playbus' book was published in 2012.
Sue then began to write a fictional tale about the bus. 'Jay-Jay the Supersonic Bus', his number plate JJK261 gave him his name and has now been followed by more picture books which all indeed have a bus connection as well as links to her teaching journey.
Gloria is the most recent book and is based on the summer play-schemes which operated during the school holidays providing a safe place for children to meet and to play. 
Social Media Links –