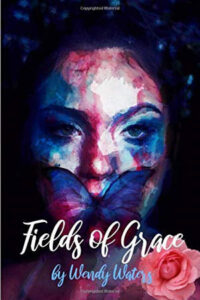 ShortBookandScribes #BookReview – Fields of Grace by Wendy Waters
Today I'm sharing my thoughts about Fields of Grace by Wendy Waters. My thanks to the author for sending me a review copy all the way from Australia!
---

---
From the author of Catch The Moon, Mary comes this epic drama spanning seven decades. Set against a backdrop of war in 1930s' Europe, Grace Fieldergill, a starry-eyed young actress from Devon, moves to London to pursue her dream of becoming a star. The lovable boarders of Wyncote House, a ladies-only establishment, take her under their collective wing and share her triumph when she is accepted into the brilliant young John Gielgud's Company as Peggy Ashcroft's understudy. When Peggy misses a show one night, Grace gets her chance. Watching her performance that evening are two people who will change her life forever, London's most famous actress, Mrs. Patrick Campbell, and a man whose love she never thought she could win.
---

---
Fields of Grace is an expansive read taking in London in the 1930s and Sydney in the 2000s. Grace Fieldergill, a Devon girl determined to be a fine actress, moves to London and bags a place in John Gielgud's theatre company as Peggy Ashcroft's understudy. It's clear Grace has a bright future ahead of her and one night she gets the chance to show it when Peggy doesn't arrive for work.
This is London with war looming large on the horizon but for the time being Grace enjoys acting and meets a man she falls deeply in love with. This is primarily a love story with Grace looking back over her life with her granddaughter in 2009.
This is an evocative read, putting me right there in the capital in the mid 1930s. Grace lodges at a boarding house with an eclectic bunch of people who are well-drawn and quite typical of the time. What I particularly enjoyed was the way real events and real life characters were introduced such as the 1936 Olympic Games, Gielgud and Ashcroft, Laurence Olivier (messily embroiled with Vivian Leigh at the time) and the Bloomsbury set. It added authenticity to the story without feeling contrived.
I found Grace's story sad but real, a mixture of heartfelt emotion and the frivolity of the performing arts. Looking back from 2009 it's all rather poignant but the ending was quite uplifting in more ways than one. The thread throughout the whole book is one of having one true love in your life but that that love rarely lasts which is quite bittersweet.
---
---
Wendy Waters started adult life as a singer. Her love of lyrics and musical theatre eventually opened up a career writing musicals. To date she has written four musicals an opera and songs for her own CD Dreams. Her debut novel Catch the Moon, Mary was published in the UK in September, 2015. A play based on the novel is being developed. She is also co-writing The Last Tale, a musical based on The Arabian Nights with composer Shanon Whitelock.