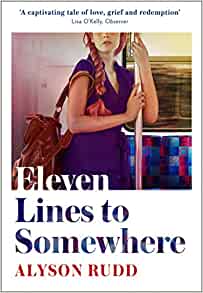 ShortBookandScribes #BookReview – Eleven Lines to Somewhere by Alyson Rudd
My review today is of Eleven Lines to Somewhere by Alyson Rudd. My thanks to HQ for the proof copy of the book for review purposes.
---

---
In a world of what-ifs, a connection has been made …

When Ryan spots a young woman on the tube on his commute, he can't take his eyes off her. Instantly attracted and intrigued, he's keen to find out more about his mysterious fellow passenger.

The woman he thinks of as Millie spends all day travelling the Underground, unable to leave for reasons unbeknownst to Ryan. For some inexplicable reason, he just can't shake the feeling he wants to help her escape her endless commute.

This is a story of love and loss from the author of The First Time Lauren Pailing Died, perfect for fans of Anna Hope's Expectation, David Nicholls's Sweet Sorrow and Kate Atkinson's Life After Life.
---
---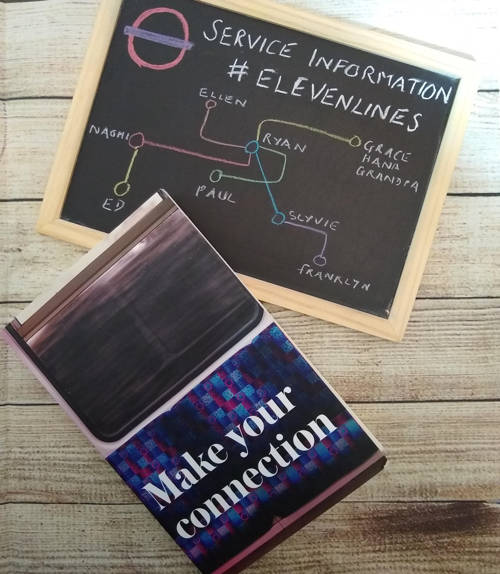 Eleven Lines to Somewhere had a premise that immediately intrigued me. I loved the idea of somebody (Ryan) seeing somebody (the girl he thinks of as Millie) on a tube train and being so instantly attracted to her that he can't stop thinking about her. It's all rather romantic, although almost bordering on stalking at times. I suppose it comes down to the fact that Ryan is a thoroughly lovely man who couldn't stalk to save his life. It's much more about a fascination with a woman that he finds not only beautiful but so elusive and captivating.
There are lots of strands to this story, just like the well-known image of the map of the underground. Not only do we follow Ryan and 'Millie', but also his friend Paul, his lodger Naomi, and his family play a part in the story. There are also sections about characters that seem to be no part of the story and yet obviously will have their time in the spotlight at some point. I did find some of these sections a bit disjointed, like they maybe needed to be tied in a bit more for them to feel like they had a purpose, but it did all come together in the end.
I messaged a friend as I was reading. She was further through than I was and I mentioned to her that I was find the story a bit confusing. She said that it was a story that definitely needed to find its rhythm and yes, just like the rhythm of the tube trains on the track, I agree that it's a book that needs a bit of concentration to get into the flow of it.
There was much that I enjoyed about Eleven Lines to Somewhere. I liked the relationship between Ryan and his beau, I loved his family – mother Grace, sister Hana and grandpa. I think this is a book that deals delicately with the various facets of grief and the ripples it casts through lives. I wasn't impressed by Naomi's behaviour and found her a really difficult character. I wanted to take to her but she disappointed me.
A story of connections, of random encounters, of loss and love, this is an unusual, almost ethereal story that didn't always completely work for me, but on the whole was an enjoyable and rewarding read.
---

---
Alyson Rudd was born in Liverpool, raised in West Lancashire and educated at the London School of Economics. She is an award-winning sports journalist at The Times and lives in South West London. She has written two works of non-fiction and The First Time Lauren Pailing Died was her debut novel.