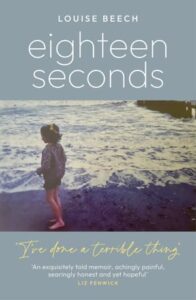 ShortBookandScribes #BookReview – Eighteen Seconds by Louise Beech
Eighteen Seconds by Louise Beech is published by Mardle Books and is out now in paperback and ebook. My thanks to the publishers for the proof copy.
---

---
My mother once said to me, 'I wish you could feel the way I do for eighteen seconds. Just eighteen seconds, so you'd know how awful it is.'

I thought about it. Realised we could all learn from being in another person's head for eighteen seconds. Eighteen seconds inside Grandma Roberts' head as she sat alone with her evening cup of tea, us girls upstairs in bed. Eighteen seconds inside one-year-old Colin's head when he woke up in a foster home without his family. Eighteen seconds inside the head of a girl waiting for her bedroom door to open.

Writer, Louise Beech, looks back on the events that led to the day her mother wrote down her last words, then jumped off the Humber Bridge. She missed witnessing the horror herself by minutes.

Louise recounts the pain and trauma of her childhood alongside her love for her siblings with a delicious dark humour and a profound voice of hope for the future.
---

---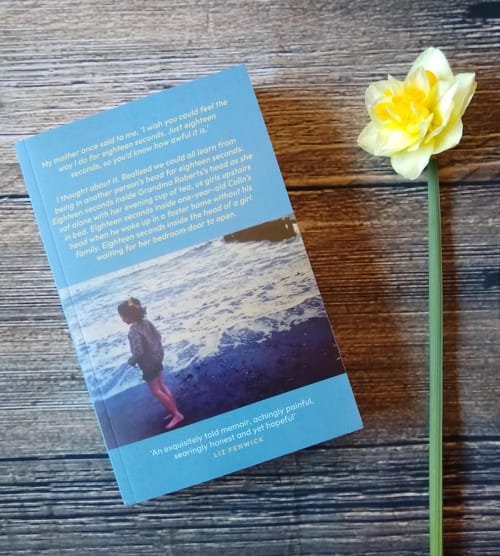 Using words like compelling and gripping, the same sort of adjectives I would use to describe a work of fiction I had enjoyed, seem wrong when talking about Eighteen Seconds. These are people's lives, after all, and although I don't know Louise Beech personally, I've read her books in the past and seen enough of her through social media to feel a kind of familiarity. However, compelling and gripping this book is, and often shocking too.
This memoir begins with the author's mother throwing herself off the Humber Bridge. This act and what follows it are truly astonishing and utterly devastating for Beech and her three siblings, who not only have to deal with the aftermath but also with their complicated feelings about their mother. Beech then tells the story of their childhood and their (quite possibly) narcissistic mother, alongside that of the catastrophic events of 2019 leading into the global pandemic and lockdown of 2020.
As you might expect, as Louise Beech is predominantly a novel writer, this is a beautifully written and eloquent family memoir which left me wanting more at the end of each chapter. It's also a hard book to read at times and I felt like I read much of it with a lump in my throat, feeling incredibly sad for the extremely difficult childhoods that the siblings experienced. It's uncompromising in its honesty, it's raw and brutal, but underneath it all is the humour and the love that the siblings share.
Good memoirs aren't always easy to come by for me but Eighteen Seconds is an excellent memoir. It's such a brave act to put your entire life down on paper and to share it publicly, and I hope that it proved to be cathartic (given the end of the book I feel it might have been). It's a heartbreaking book but one which I'm privileged to have been able to read.
---
---
Louise Beech lives in East Yorkshire and grew up dreaming of being a writer but it took many years and many rejections for her to finally get a book deal in 2015, aged 44. Her debut, How to be Brave, got to No4 on Amazon and was a Guardian Readers' Pick; Maria in the Moon was described as 'quirky, darkly comic and heartfelt' by the Sunday Mirror; The Lion Tamer Who Lost was shortlisted for the Popular Romantic Novel of 2019 at the RNA Awards and longlisted for the Polari Prize 2019; Call Me Star Girl was Best magazine's Book of the Year 2019; I Am Dust was a Crime Magazine Monthly Pick; and This Is How We Are Human was a Clare Mackintosh Book Club pick. In 2023 her new novel, End of Story, will be published under the pen name Louise Swanson. Louise regularly writes short stories for magazines, blogs, and talks at universities and literary events.