ShortBookandScribes #BookReview – Critical Incidents by Lucie Whitehouse @LWhitehouse5 @4thEstateBooks @midaspr #BlogTour #CriticalIncidents
I'm delighted to have finally read and reviewed Critical Incidents by Lucie Whitehouse. I was sent a proof of the book a while ago and unfortunately, despite my best efforts, I didn't manage to get to it at the time and so I jumped at the blog tour opportunity so as to get this excellent read into my diary. So my thanks to Matt Clacher from 4th Estate for the proof copy of the book for review purposes and to Martina Ticic from Midas PR for asking me to be a part of the tour.
---
Detective Inspector Robin Lyons is going home.

Dismissed for misconduct from the Met's Homicide Command after refusing to follow orders, unable to pay her bills (or hold down a relationship), she has no choice but to take her teenage daughter Lennie and move back in with her parents in the city she thought she'd escaped forever at 18.

In Birmingham, sharing a bunkbed with Lennie and navigating the stormy relationship with her mother, Robin works as a benefit-fraud investigator – to the delight of those wanting to see her cut down to size.

Only Corinna, her best friend of 20 years seems happy to have Robin back. But when Corinna's family is engulfed by violence and her missing husband becomes a murder suspect, Robin can't bear to stand idly by as the police investigate. Can she trust them to find the truth of what happened? And why does it bother her so much that the officer in charge is her ex-boyfriend – the love of her teenage life?

As Robin launches her own unofficial investigation and realises there may be a link to the disappearance of a young woman, she starts to wonder how well we can really know the people we love – and how far any of us will go to protect our own.
---

I've really enjoyed a few of Lucie Whitehouse's books in the past so I was keen to read Critical Incidents, hopefully the first of a trilogy featuring DCI Robin Lyons. I certainly felt there was a lot more for Robin to give in future stories so I hope to be able to read more about her.
In this book Robin has been dismissed from the Met where she was a DCI in the homicide unit. This forces her to return to her family home in Birmingham with her 13 year old daughter, Lennie. This is exactly what Robin doesn't want as she finds it hard living with her parents again, especially her mother who she clashes with a lot. She takes a job with a family friend, Maggie, who runs a private investigation business which is perfect for Robin in many ways as she can use her investigative skills, but she also runs into trouble as she frequently forgets she's not with the police any more!
Coupled with the investigations that she undertakes is a tragic incident relating to Robin's friend, Corinna, and her family. I thought it was really clever how the author weaved together all the strands in ways that I hadn't really contemplated. I also thought the characterisations were spot on, and although Robin isn't exactly easy to like, I found myself sympathetic to her on many occasions.
Critical Incidents is an excellent story. It needed a bit of concentration at times but I found when I got stuck in and read large chunks at a time I was completely absorbed in Robin's various investigations and the complications of her private life. The writing is sharp and engrossing too. I read it in the space of a couple of days and really enjoyed it. I do hope there will be more outings for Robin. I will certainly read them. Lucie Whitehouse is a fabulous writer.
---

---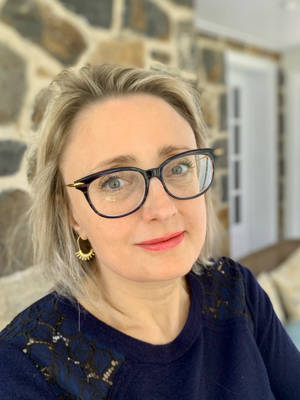 Lucie Whitehouse was born in Gloucestershire, England, in 1975. She read Classics at Oxford University and worked in publishing while writing her own first novel, The House at Midnight. She is the author of The Bed I Made, which was a TV Book Club pick; the bestselling Before We Met, a Richard and Judy Summer Book Club pick and ITV Crime Thriller Book Club selection; and Keep You Close. Her new novel, Critical Incidents, is the first in a projected trilogy of literary thrillers featuring DCI Robin Lyons and set in Birmingham, UK. Her books have been translated into thirteen languages. She now lives in Brooklyn, New York, with her husband and daughter.