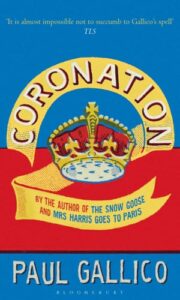 ShortBookandScribes #BookReview – Coronation by Paul Gallico
Coronation by Paul Gallico is published by Bloomsbury in hardcover, ebook and audiobook.
---

---
A heartwarming and tender story of a family's winding journey to witness Queen Elizabeth II's 1953 coronation

Coronation Day, 2 June 1953

The Claggs, a humble, working class family from Sheffield, are offered tickets to a once-in-a-lifetime-event – the Queen's coronation. Forsaking their annual seaside holiday for the promise of a prime viewing spot of the procession route and luxurious champagne, the Clagg family take the plunge and buy tickets for the momentous day.

But in true Gallico fashion, not everything goes smoothly. Will their tickets be everything they hoped and dreamed? Will granny stop grumbling that it's all a waste of money? Most importantly, will they ever get to see their beloved Queen?

Rife with nostalgia and charm, Paul Gallico brings to life the joy and fervour that swept the nation during the last royal coronation-and provides a delightful historical perspective on the upcoming coronation of King Charles III and Queen Consort Camilla.
---

---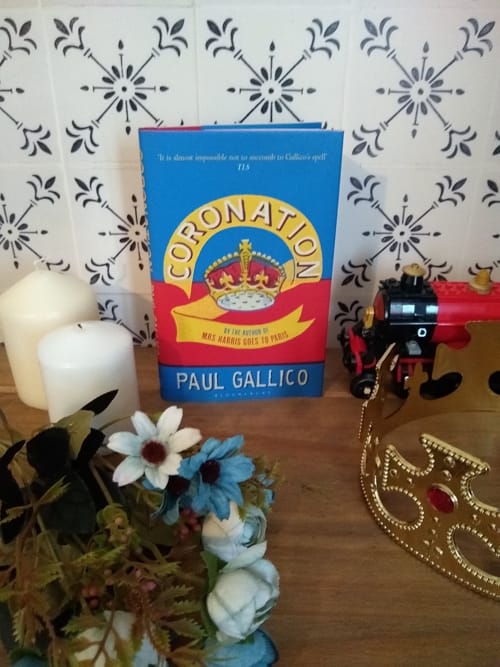 2023 is not the first time I've read Coronation by Paul Gallico. I first read this story about Queen Elizabeth II's coronation in 1953 back in 2012 and as King Charles III was about to be crowned I couldn't resist a reread. I found it just as lovely the second time around.
It's a short book at around 150 pages but it's packed with atmosphere, and the highs and lows of a momentous day for the Clagg family, a working-class family from Sheffield. Given the choice of travelling to London for the day for the coronation or having their annual two weeks in Morecambe, they decide to go for the once in a lifetime trip to London. They manage to get a special spot to watch the procession whilst imbibing champagne and being waited on, something that for Violet and Will, their two children, Johnny and Gwenny, and Violet's mother, Granny Bonner, is an unimaginable treat. Unfortunately, things don't go to plan on the day and all the way through I was wondering if the day could be salvaged or not.
The story is very evocative of an era when what seem like simple pleasures to us now were not so easy to come by. It's crammed with patriotism, the dreams and hopes of the children, and the weight of failure on the adults, Will in particular. Happily, it ends on a nice note and I found myself smiling quite a lot towards the conclusion. With well-drawn characters who I could picture trudging the streets of London with their excitement ebbing away, and a reminder to try and see the joy in even the most trying situations, Coronation is a gentle delight of a read.
---
---
Paul Gallico was born in New York City in 1897 and attended Columbia University. From 1922 to 1936 he worked for the New York Daily News. In 1936 he bought a house on top of a hill in South Devon, England, and settled down with a Great Dane and twenty-three assorted cats. In 1941 he made his name with The Snow Goose, a classic story of Dunkirk which became a worldwide bestseller. He wrote over forty books, four of which were the adventures of Mrs Harris: Mrs Harris Goes to Paris (1958), Mrs Harris Goes to New York (1959), Mrs Harris, M.P. (1965) and Mrs Harris Goes to Moscow (1974). He died in 1976.