ShortBookandScribes #BookReview – Christmas Spirit by Nicola May @nicolamay1 @rararesources #BlogTour #Giveaway
Are you ready for a Christmas read yet? I'm so pleased to be reviewing another Nicola May book today as I really loved The Corner Shop in Cockleberry Bay. If you fancy winning yourself a copy of Christmas Spirit then there's a giveaway further down this post too. My thanks to Rachel Gilbey from Rachel's Random Resources for the place on the tour and for providing the review copy.

It's two days before Christmas – and Evie Harris finds herself both manless and jobless. After a chance encounter with handsome Greg (and egged on by her toy-boy-eating friend, Bea) she agrees to work at a homeless shelter on Christmas Day.
Striking up an unlikely friendship with homeless Yves, Evie begins an unwitting journey of spiritual awakening, all set against the sparkling winter backdrop of London landmarks.
A New Year's Eve revelation is on its way . . . but will it leave Evie with a happy heart, or will she allow the pre-Christmas past to dictate her future?
Purchase Links:
---
Aww, this is a lovely, heart-warming novella set entirely over the Christmas and New Year period.
Evie has just been cheated on by her boyfriend and knows that she will struggle to stay in their home by herself. So she's feeling pretty down with Christmas round the corner and agrees to help out at a homeless shelter with Greg, a lovely man that she has just met. Whilst there, she meets Yves, a homeless man who, over the course of the next week or so, takes her on trips around London and encourages her to leave her unhappiness behind and take a step towards finding future contentment.
This is a delightful story of finding a way back to happiness. Evie is lovely and I hoped that she might get together with Greg. Whether she does or not is something you will have to read Christmas Spirit to find out. She has a friend called Bea who is extremely crude but lots of fun. And then there's Yves who is just so full of wisdom, a person who you would want at your side, being your friend and looking out for you. I loved the outings they enjoyed together.
I thought I had worked out what was going to happen at the end but I didn't. It completely surprised me and I thought it was a lovely way to conclude Evie's Christmas story.
Nicola May has a very engaging writing style and if you want a genuinely feel-good read for Christmas this year then this is perfect. It's only short so doesn't take very long to read, but it's brimful of charm.
---

 Giveaway – Win 5 x PDF copies of Christmas Spirit (Open Internationally)
*Terms and Conditions –Worldwide entries welcome. Please enter using the Rafflecopter box below. The winner will be selected at random via Rafflecopter from all valid entries and will be notified by Twitter and/or email. If no response is received within 7 days then the giveaway organiser reserves the right to select an alternative winner. Open to all entrants aged 18 or over. Any personal data given as part of the competition entry is used for this purpose only and will not be shared with third parties, with the exception of the winners' information. This will passed to the giveaway organiser and used only for fulfilment of the prize, after which time they will delete the data. I am not responsible for dispatch or delivery of the prize.
a Rafflecopter giveaway

---

---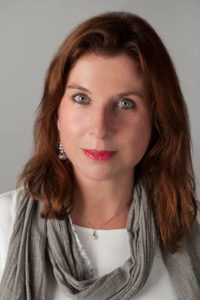 Nicola May lives near the famous Ascot racecourse with her black-and-white rescue cat, Stan.  Her hobbies include watching films that involve a lot of swooning, crabbing in South Devon, eating flapjacks – and, naturally, enjoying a flutter on the horses.
Nicola likes to write about love, life and friendship in a realistic way, describing her novels as 'chicklit with a kick'.
She has written eight novels, with Christmas Spirit being her first novella.
Follow Nicola May