ShortBookandScribes #BookReview – Cecily by Annie Garthwaite #BlogTour
It's my stop on the blog tour for Cecily by Annie Garthwaite today. My thanks to Georgia Taylor at Viking for my proof copy of the book for review purposes and for the place on the tour.
---

---
'Rebellion?'
The word is a spark. They can start a fire with it, or smother it in their fingertips.
She chooses to start a fire.

You are born high, but marry a traitor's son. You bear him twelve children, carry his cause and bury his past.

You play the game, against enemies who wish you ashes. Slowly, you rise.

You are Cecily.

But when the king who governs you proves unfit, what then?

Loyalty or treason – death may follow both. The board is set. Time to make your first move.

Told through the eyes of its greatest unknown protagonist, this astonishing debut plunges you into the closed bedchambers and bloody battlefields of the first days of the Wars of the Roses, a war as women fight it.
---
---
Wife ● Mother ● Politician ● Traitor ● Fighter ● Survivor
Cecily! What a woman. Duchess of York, mother of 12 including two kings of England, and a feminist.
For this book Annie Garthwaite clearly carried out meticulous research to bring to life the story of Cecily's marriage to Richard, Duke of York, her life with him, and beyond that as the king's mother. I must admit to knowing nothing about her, and this period in history, the 1400s, is not one that I am as familiar with as some other periods. I came away thinking that Cecily was a woman way ahead of her time, a woman who knew when to go forward and when to hold back, and one who knew how to survive all that life threw at her.
These were dangerous times, when one moment you were on the winning side, the next about to lose your head. It's really hard to imagine living in those times but I was able to do so vicariously through the words in this book as the author immerses the reader in the heart of the action and in the bosom of Cecily's family.
There are a lot of characters to get to grips with and I must admit I struggled to keep track of who was who and their political leanings, especially in the early chapters. The family trees were really useful but I could probably have done with a list of the main players as well. However, the attention to detail and authenticity is really strong and each character has an important part to play. Cecily's story is a powerful and inspirational one, a feistier and cannier heroine you couldn't hope to meet, and Garthwaite has made quite the mark with her historical debut.
---

---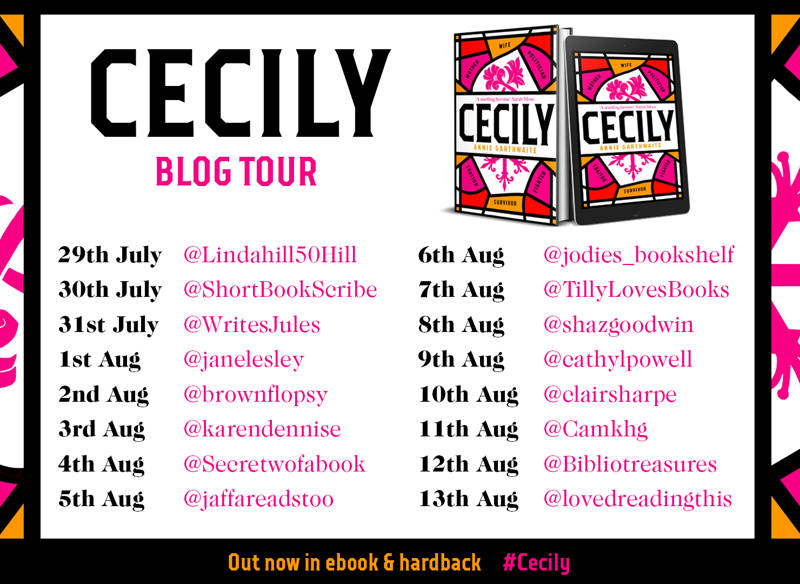 ---

---
Annie Garthwaite grew up in a working-class community in the north-east of England. She studied English at the University of Wales before embarking on a thirty-year international business career. In 2017 she returned to her first love, books, and set out to write the story of a woman she had always felt drawn to: Cecily Neville. This became her debut novel, Cecily.