ShortBookandScribes #BookReview – Blackpool Sisters by Maggie Mason
Today I'm sharing my review of Blackpool Sisters by Maggie Mason, book two in the Sandgronians trilogy. I purchased this book myself.
---

---
1902. Babs and Beth are identical in looks, but very different by nature. Kidnapped by gypsies a decade ago as young girls, Beth has accepted their plight, but Babs has always yearned for their real mother, Tilly, and their beloved hometown of Blackpool. Desperate to be reunited with their mother, Babs hatches a plan to escape. But Beth is too afraid and Babs realises if she ever wants to go home she'll have to leave her sister behind.

1914. Babs' life has been blighted by misfortune ever since she walked away from her sister. She's never given up hope of finding her family, but now having found peace and purpose as a nurse, the war is sending her to France, away from them. Or so she believes . . .

As the Great War continues to tear families apart, could it be that Babs, Beth and Tilly will be reunited at last?

The second instalment in the Sandgronians trilogy, the perfect read for fans of Mary Wood, Kitty Neale and Nadine Dorries.
---

---
Starting a new Maggie Mason book is always a cause for excitement for me. In Blackpool Sisters I was keen to find out what happened to Tilly and her daughters, Babs and Beth, after the end of the first in the trilogy, Blackpool's Angel. Each book can be read as a standalone but it's always best to start at the beginning, I think, and acquaint yourself fully with what's gone before. I couldn't remember everything from Blackpool's Angel but Mason is really skilled at giving enough away to serve as a reminder or background for those new to the books.
Tilly has been longing to be reunited with her twins who were taken from her by gypsies. Although she's carried on with her life, not knowing where they were has broken her heart. As Blackpool Sisters begins in 1902 the girls are now 13 and whilst Beth is relatively content with her life, Babs is desperate to get back to Tilly and their home town of Blackpool.
The book is split into two parts. The first section tells us what happened when Babs tried to return to Blackpool and also allows us to follow Tilly in her day to day life. Then in 1914 war has broken out and the girls become nurses in France. I thought having these two distinct sections worked really well as we didn't need to know what happened in the intervening years, only the major events in each time and the First World War was such a pivotal time in history.
As I've come to expect, Mason doesn't hold back on putting her characters through the mill. This might be a saga but it sure isn't a cosy story. Nobody escapes unscathed but I always love the way that this author has everybody pulling together with a real sense of community and friendship.
I absolutely raced through this book. Despite the fact that there is some hard-hitting stuff going on, I find Maggie Mason's books so easy to read, so engrossing and so full of heart and spirit. I'm really looking forward now to the final part of the trilogy, A Blackpool Christmas, and seeing what happens to these feisty women next. I loved Blackpool Sisters!
---
---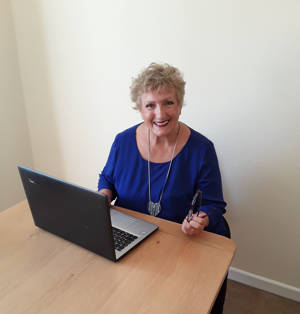 Maggie Mason is a pseudonym of author Mary Wood. Mary began her career by self-publishing on kindle where many of her sagas reached number one in genre. She was spotted by Pan Macmillan and to date has written many books for them under her own name, with more to come.
Mary continues to be proud to write for Pan Macmillan, but is now equally proud and thrilled to take up a second career with Sphere under the name of Maggie Mason. A Blackpool Lass is her first in a planned series of standalone books and trilogies set in her home town of Blackpool.
Born the thirteenth child of fifteen children, Mary describes her childhood as poor, but rich in love.
She was educated at St Peter's RC School in Hinckley and at Hinckley College for Further Education, where she was taught shorthand and typing.
Mary retired from working for the National Probation Service in 2009, when she took up full time writing, something she'd always dreamed of doing. She follows in the footsteps of her great-grandmother, Dora Langlois, who was an acclaimed author, playwright and actress in the late nineteenth – early twentieth century.
It was her work with the Probation Service that gives Mary's writing its grittiness, her need to tell it how it is, which takes her readers on an emotional journey to the heart of issues.