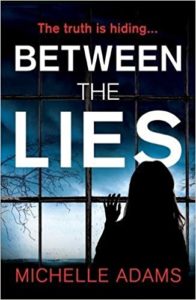 ShortBookandScribes #BookReview – Between the Lies by Michelle Adams @MAdamswriter @headlinepg #RandomThingsTours #BlogTour
I'm so pleased to be taking part in the blog tour for Between the Lies by Michelle Adams today and to be sharing my review. My thanks to the publishers via Amazon Vine for the review copy and Anne Cater of Random Things Tours for the place on the tour.
WHAT IF YOU WOKE UP AND DIDN'T KNOW WHO YOU WERE?
Chloe Daniels regains consciousness in a hospital with no memory of how she got there.
She doesn't recognise the strangers who call themselves family. She can't even remember her own name.

As she slowly recovers, her parents and sister begin to share details of her life.
The successful career. The seaside home. The near-fatal car crash.

But Chloe senses they're keeping dark secrets – and her determination to uncover the truth will have devastating consequences.

WHAT IF THE PEOPLE YOU SHOULD BE ABLE TO TRUST ARE LYING TO YOU?
---

Between the Lies looks at amnesia and how the mind can be manipulated.
Chloe Daniels was in a car crash and was badly injured. But she can't remember anything about it or indeed her life before the crash. Returning home to live with her parents and sister, she finds she is almost a cuckoo in the nest. She feels out of place with people she has no memory of. Her father is a psychiatrist and he gives her therapy. Or is there more to it than that? After all, Chloe is very vulnerable and her mind could easily be influenced into believing whatever is fed into it.
Therein lies the real strength of this story. That sense of simply not knowing, just like Chloe, what happened to cause the terrible crash that night, can her family be trusted, can Chloe herself be trusted?  I have to say that I think it started quite slowly and took a bit of getting into, but then once the story got going I was completely engrossed in trying to work out what was going to happen next.
Michelle Adams did a fabulous job of keeping me guessing throughout the whole of the story. I only found out the truth behind the lies as Chloe did and I thought it was really cleverly plotted to keep up that level of suspense. And whilst the story isn't completely plausible, it didn't feel like I couldn't take it seriously. As I've said before, the very nature of psychological thrillers means there's often a level of the unbelievable about the events. It's how the author deals with it that makes the difference and I thought Adams dealt with it very well.
Between the Lies is a tense and unsettling story with an undertone of possible danger throughout. I thought it was a great read.
---

---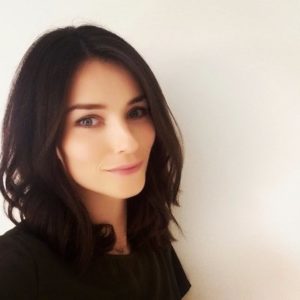 Michelle Adams grew up in the UK and now lives in Cyprus, where she works as a parttime
scientist. She read her first Stephen King novel at the tender age of nine, and has
been addicted to suspense fiction ever since. BETWEEN THE LIES is her second novel
following the acclaimed psychological thriller MY SISTER.