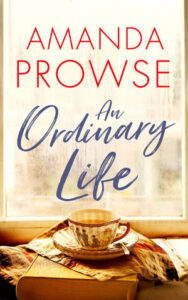 ShortBookandScribes #BookReview – An Ordinary Life by Amanda Prowse
Today I'm sharing my thoughts about An Ordinary Life, the latest book by Amanda Prowse. My thanks to the author for kindly sending me a copy of the book for review purposes.
---

---
Christmas Eve, 2019. Ninety-four-year-old Molly lies in her hospital bed. A stroke and a fall may have broken her body—but her mind is alive with memories.

London, 1940s. Molly is a bright young woman, determined to help the war effort and keep her head up despite it all. Life becomes brighter when she meets and falls in love with a man who makes her forget everything with one dance. But then war forces her to make an unforgettable sacrifice, and when she's brought to her knees by a daring undercover mission with the French Resistance, only her sister knows the secret weighing heavily on Molly's heart.

Now, lying in her hospital bed, Molly can't escape the memories of what she lost all those years ago. But she is not as alone as she thinks.

Will she be able to find peace—and finally understand that what seemed to be an ordinary life was anything but?
---

---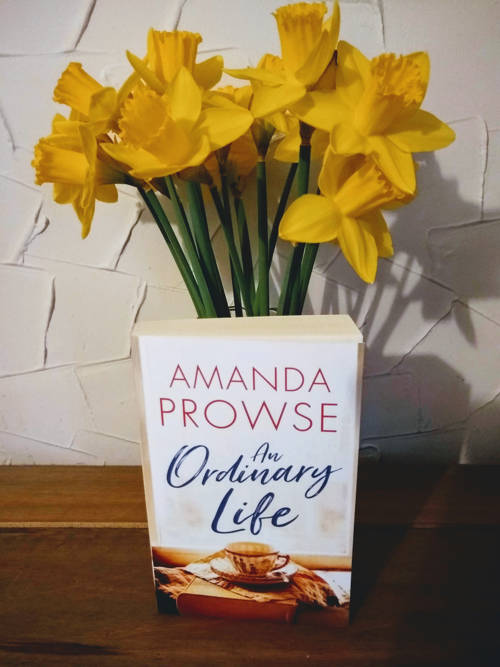 I've read a couple of this author's books before and really enjoyed them. An Ordinary Life particularly appealed to me as I always enjoy books that look back over what is essentially an ordinary life. The life in this book is that of 94 year old Molly. The book begins with her writing a very important letter and then having a very serious fall down the stairs. We are then taken back to the 1940s as Molly meets a man who makes her heart sing, does some very important war work, but ultimately has to make a heartbreaking decision.
This is a book that is full of the author's trademark warmth and it's a story of the sacrifices made by women when society and circumstances left them no choice. Molly is brave and strong and I liked her a lot. The story is quite a sad one in many ways, with some moments of happiness shining through at intervals during Molly's life. It's very much focused on what happens to her in the 40s though, with then brief sections set throughout the ensuing decades. I would have liked those sections to be longer as I really liked seeing how she was coping with the consequences of her decision and in many ways I preferred her ordinary life to her moments of derring-do.
An Ordinary Life is a sometimes gritty, sometimes heartbreaking, and sometimes uplifting story of a woman who has to live with her choices for her whole life. It certainly made me think about how precious life is. It's a very easy read with a wonderful main character in Molly and although I guessed a lot of what happened, I found it to be a thought-provoking and interesting read.
---
---
Amanda Prowse is an International Bestselling author whose twenty five novels and seven novellas have been published in dozens of languages around the world. Published by Lake Union, Amanda is the most prolific writer of bestselling contemporary fiction in the UK today; her titles also consistently score the highest online review approval ratings across several genres. Her books, including the chart topping No.1 titles 'What Have I Done?', 'Perfect Daughter', 'My Husband's Wife', 'The Girl in the Corner' and 'The Things I Know' have sold millions of copies across the globe.
A popular TV and radio personality, Amanda is a regular panellist on Channel 5's 'The Jeremy Vine Show' and numerous daytime ITV programmes. She also makes countless guest appearances on BBC national independent Radio stations including LBC and Talk FM, where she is well known for her insightful observations and her infectious humour. Described by the Daily Mail as 'The queen of family drama' Amanda's novel, 'A Mother's Story' won the coveted Sainsbury's eBook of the year Award while 'Perfect Daughter' was selected as a World Book Night title in 2016.
Amanda's ambition is to create stories that keep people from turning the bedside lamp off at night, great characters that ensure you take every step with them and tales that fill your head so you can't possibly read another book until the memory fades…