ShortBookandScribes #BookReview – All Your Little Lies by Marianne Holmes #BlogTour #AllYourLittleLies
Welcome to my stop on the blog tour for All Your Little Lies by Marianne Holmes. I'll be sharing my thoughts about the book today. My thanks to Peyton Stableford from Agora for the place on the tour and the proof copy of the book for review purposes. All Your Little Lies is published in ebook tomorrow and in paperback on 19th November.
---

---
When everything you say is a lie, can you even remember the truth?

Annie lives a quiet, contained, content life. She goes to work. She meets her friend. She's kind of in a relationship. She's happy. Not lonely at all.

If only more people could see how friendly she is — how eager to help and please. Then she could tick "Full Happy Life" off her list. But no one sees that side of Annie, and she can't understand why.

That all changes the night Chloe Hills disappears. And Annie is the last person to see her.

This is her chance to prove to everybody that she's worth something. That is, until she becomes a suspect.

Drenched in atmosphere and taut with tension, All Your Little Lies takes a hard look at why good people do bad things.
---

---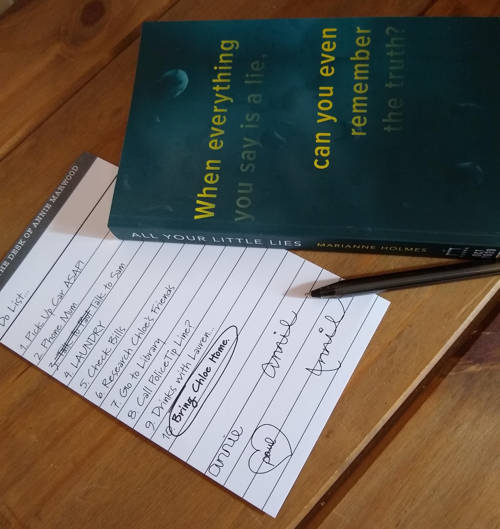 All Your Little Lies is a twisty story focused around the disappearance of a 12 year old girl from the small town where Annie Marwood lives. However, this is not your typical missing persons storyline, where it's the investigation that takes centre stage. This is very much Annie's story. She's living a quiet life, keeping her head down, but Chloe Hills' disappearance has her pushing herself into situations she would never normally venture into.
From the outset Annie is such an intriguing character. She's socially awkward and doesn't seem to realise it. I cringed many times at things that she said. But I could also see that there is a vulnerability about her and the reason for this, and for her placing herself centre stage in a high profile case, becomes clear as the book progresses. It wasn't really a surprise when all was revealed but I enjoyed the bringing together of the past and the present to give a greater understanding of Annie's strange behaviour as she digs herself deeper and deeper into a hole.
This is a character driven novel that builds up slowly, leaving the reader wondering what is going to happen and what Annie will do next. It's an atmospheric story of skulking in corners, eavesdropping and hiding. I thought the author plotted the story well and has written a fantastic and complex character in Annie. I really enjoyed reading about her in this intense and absorbing book.
---

---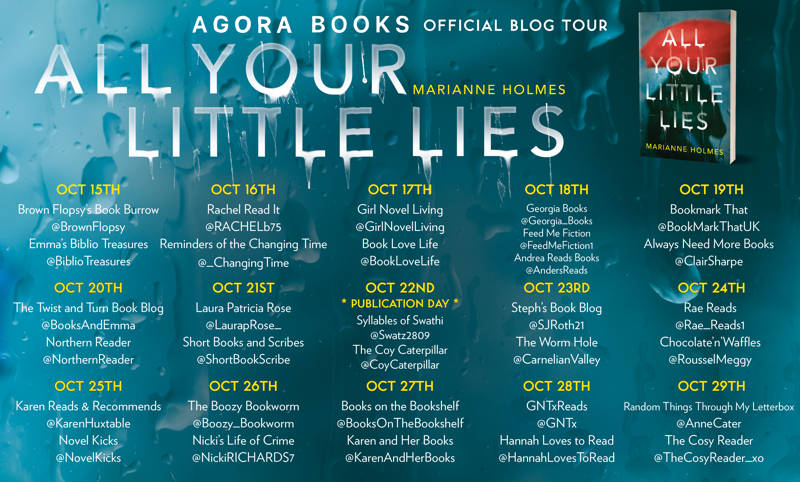 ---
---
Marianne Holmes is the author of A Little Bird Told Me, published by Agora Books in 2018. She was born in Cyprus and bounced around the UK, Germany, Kuwait and Belgium with her RAF parents as a child but is now firmly based in London with her own family. She has degrees in Classics (RHUL) and Linguistics (UCL), neither of which got much use while she worked in marketing.