ShortBookandScribes #BookReview – A Spooky Tale by Sue Wickstead @JayJayBus @rararesources #giveaway #BlogTour #ChildrensBooks
We always enjoy a Sue Wickstead book in our house and so I'm delighted to be reviewing A Spooky Tale today as part of the blog tour. Look out for a giveaway further down this post too. My thanks to Sue for sending me a copy of the book for review purposes and to Rachel Gilbey from Rachel's Random Resources for the place on the tour.
---

When the teacher decided to take the class out on a walk the children did not want to go … But… What could possibly go wrong? why did the class not feel well? Read the book to find out.
---
A Spooky Tale is a little different to the other books I have read by Sue Wickstead – it doesn't have as many buses in it! What is the same though is that this is a lovely story for children.
I read this one to my five year old son and we both really enjoyed it. It's the story of a class of kids being taken on a walk around the village even though they don't want to go at first and they say they don't feel well. This is no ordinary walk though as the kids have quite the adventure, encountering dragons, waterfalls, snakes, dinosaurs and more. By the end the teacher is in need of a break and it's her that doesn't feel well!
This is a story about the power of imagination, of being able to create your own adventures. The poor teacher might wish for a calmer walk but the children are having lots of fun.
Accompanied by exciting and vibrant illustrations, including a map of the village and depictions of everything they come across as they navigate through it, A Spooky Tale is an excellent and original story.
---

 Giveaway to Win 1 x Paperback copy of
Daisy Daydreams bus rhymes and joke book (UK Only)
*Terms and Conditions –UK entries welcome. Please enter using the Rafflecopter box below. The winner will be selected at random via Rafflecopter from all valid entries and will be notified by Twitter and/or email. If no response is received within 7 days then Rachel's Random Resources reserves the right to select an alternative winner. Open to all entrants aged 18 or over. Any personal data given as part of the competition entry is used for this purpose only and will not be shared with third parties, with the exception of the winners' information. This will passed to the giveaway organiser and used only for fulfilment of the prize, after which time Rachel's Random Resources will delete the data. I am not responsible for dispatch or delivery of the prize.
---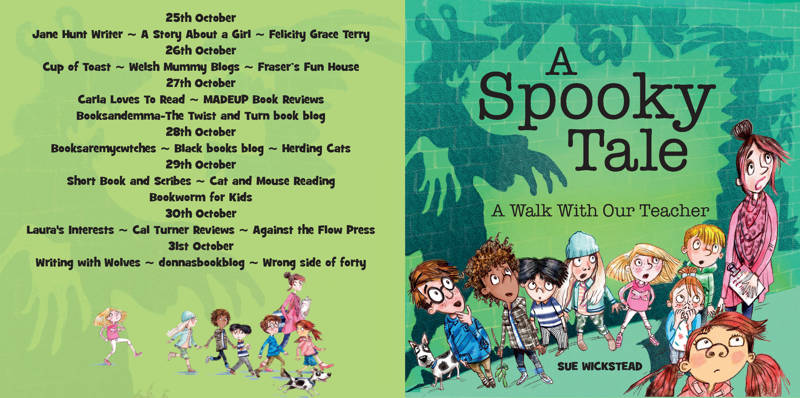 ---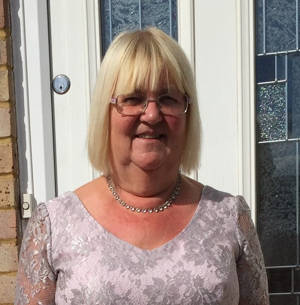 I am an author and a teacher and have written six children's picture books, all with a bus included somewhere.
Having been able to share my first book, 'Jay-Jay the Supersonic Bus', it was time to think about writing a book for younger readers.
While visiting a local school the children were writing stories about a journey, we read Jay-Jay's book and then I remembered a book that I had written some years before and I read this to the class too, and they loved it.
The original story was based on a walk with my class around the neighbourhood of Bewbush, Crawley. The walk had led to map work and sequencing. Then together with the class I wrote an imaginative adventure.
The events we imagined were put into a class book. The book was shared with many classes and it was always a favourite.
Now years later I decided it was time to update, improve and look at publishing the book.
There is indeed a walk around the district of Bewbush. and following the publication of the book I went back to see if and how the neighbourhood had changed.
'Oh, I see you have written a book without a bus!' commented a friend.
But, look through the pages and you will see there always has to be a bus!
The neighbourhood of Bewbush was a new estate built in Crawley town in the 1970's. The area was built without any shops, school or safe places for children to play. It was an area of high need and was supported by a special playbus which offered a much-needed playgroup venue.
I also undertake events and author bookings and love to share my stories. There are also a few more stories in the writing process, with links to real events and buses.