ShortBookandScribes #BookReview – 337 by M. Jonathan Lee
I'm delighted to be sharing my thoughts about 337 by M. Jonathan Lee today, on publication day! Congratulations to the author and Hideaway Fall. My thanks to Holly Milnes from Hideaway Fall for sending me a copy of the book for review.
---

---
337 follows the life of Samuel Darte whose mother vanished when he was in his teens.

It was his brother, Tom who found her wedding ring on the kitchen table along with the note. While their father pays the price of his mother s disappearance, Sam learns that his long-estranged Gramma is living out her last days in a nursing home nearby.

Keen to learn about what really happened that day and realising the importance of how little time there is, he visits her to finally get the truth. Soon it'll be too late and the family secrets will be lost forever. Reduced to ashes. But in a story like this, nothing is as it seems.
---
---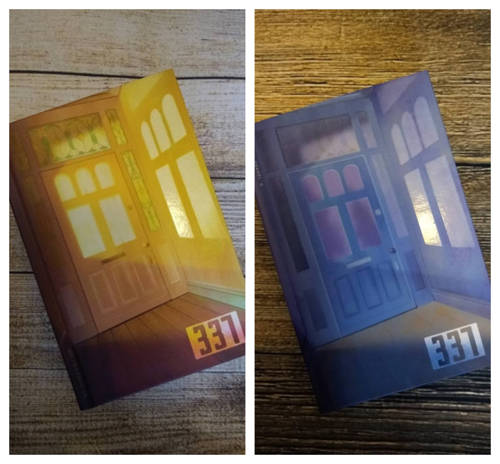 337 is a story of grief and its far-reaching effects on a person. Samuel Darte still lives in his childhood home where he and his younger brother came across the note left by his mother, accompanied by her wedding and engagement rings, saying that she was leaving their father. Sam, now in his late 30s, never saw her again. The memories of his mum haunt him every day and wondering what happened to her is constantly in the background.
Sam is a man drifting through his life (we know that seismic events that occur in childhood can affect a person throughout their life) but he's very likeable and his own narrative enables us to feel a certain closeness to him.
This is a quiet novel. It follows the day to day life of Sam through a period of time when he's visiting his Gramma who is dying in a nursing home. I love books that focus on the minutiae of life and this is a great book for that. For it to work, though, the writing has to be top-notch and I found M. Jonathan Lee's writing to be brilliant, empathetic and thoughtful.
337 is an unusual book. The hardback copy I read has a double-ended upside-down opening so you can start the book at either end (this feature is available in books ordered in hard copy from UK booksellers only). I think I would have personally benefitted from starting with the night-time cover but you can start at either end. What this feature does is highlight the fact that nothing is at it seems and there are different ways of seeing things (like the title). The author wanted to write a story where the last word changed everything and he's definitely achieved that as I was shocked by the ending.
337 is a wonderful read and I absolutely loved it. I was completely hooked on the mystery of Sam's mum, the different directions Sam and his brother, Tom, had taken, and Sam's visits to the nursing home where he picks apart everything that is so characteristic about such places. It's beautifully written and hugely emotive whilst also having a calm and understated feel to it.
---

---
M Jonathan Lee is a nationally shortlisted author and mental health campaigner.
His first novel The Radio was shortlisted in the Novel Prize 2012. Since that time he has gone on to publish five further novels. 337 is his sixth novel.
He is obsessed with stories with twists where nothing is exactly how it first appears. He was born in Yorkshire where he still lives to this day with his twins, James and Annabel.