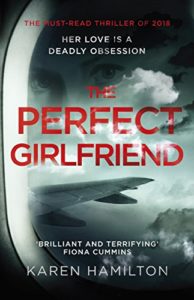 #bookreview – #ThePerfectGirlfriend by Karen Hamilton @KJHAuthor @Wildfirebks @headlinepg #BlogTour #LoveYouToDeath #RandomThingsTours
I'm flying high (!) today to be sharing my review of The Perfect Girlfriend by Karen Hamilton as part of the blog tour. This book is stupendous! Thank you to Anne Cater of Random Things Tours for the place on the tour and Becky Hunter from Headline for sending me a copy of the book along with my very own boarding pass.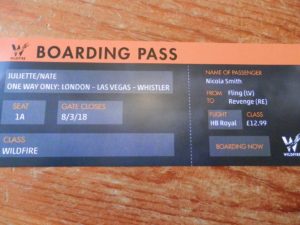 ---

Juliette loves Nate.
She will follow him anywhere. She's even become a flight
attendant for his airline, so she can keep a closer eye on him.

They are meant to be.
The fact that Nate broke up with her six months ago means nothing.
Because Juliette has a plan to win him back.

She is the perfect girlfriend.
And she'll make sure no one stops her from
getting exactly what she wants.

True love hurts, but Juliette knows it's worth all the pain…
You can buy the ebook now and the hardback from 22nd March.
---
I'd heard many good things about The Perfect Girlfriend before I started reading it but I really couldn't have imagined for one minute how much this book would pull me into its web of deceit. I found it a most thrilling, most shocking and most addictive read.
Juliette (as she now calls herself) is a flight attendant. It's a job she took so she could be near to Nate, her pilot ex-boyfriend. Juliette wants him back and will stop at literally nothing to make it happen.
She's completely cold and calculating in the way she totally believes in what she is doing. In a strange way, I kept thinking that she had been wronged and that what she was doing was (almost) ok. I think it's because the story is told in the first person by Juliette and she genuinely believes that what she's doing is right. Her self-confidence knows no bounds.
There's a quote on the cover that says it is terrifying. At first I scoffed, thinking it was nothing of the sort, but as I read on I started to realise it was an accurate description. It's scary the lengths Juliette will go to in her pursuit of Nate. There's a lot more background that I won't go into but it really highlighted to me how what happens when you are young can sometimes have such an incredible effect on your state of mind as you move through to adulthood.
One of the things I really loved about this book was all the detail about Juliette's job as a flight attendant. The author was cabin crew herself and so it's all completely authentic and I found it utterly fascinating. Juliette's job is such a big part of her story and she used it to her advantage. Being confined to the interior of an aircraft at 39,000ft can be pretty intense.
Many times I laughed to myself incredulously as Juliette wreaked her revenge. I kept slapping my hand over my mouth in disbelief. She's extremely disturbed and has absolutely no shame at all. I couldn't believe some of the things she did. Her volatility was scary to say the least.
I could have read on and on about Juliette for much longer but all good things must come to an end and the ending was just right. It's hard to believe this is a debut novel. It's simply perfect, a masterpiece in plotting and characterisation. This is a book that will stay with me for a long time, I think.
---

---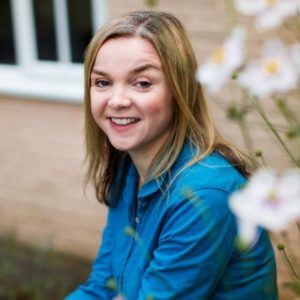 Karen Hamilton spent her childhood in Angola, Zimbabwe, Belgium and Italy, and developed a love of travel through moving around so much. This led her to a career as a flight attendant, and it was in the air that she thought of the idea for her debut thirller THE PERFECT GIRLFRIEND, which aims to explore not only obsession, but also the true faces behind those who go to work in uniform.
Karen is a recent graduate of the Faber Academy, and has now put down roots in Hampshire to raise her young family with her husband.