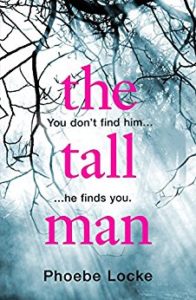 #bookreview – The Tall Man by Phoebe Locke @phoebe_locke @WildfireBks #BlogTour #RandomThingsTours
I'm so pleased to be reviewing The Tall Man by Phoebe Locke today. It's a great read and I'd like to thank Wildfire Books for the review copy via Netgalley and Anne Cater from Random Things Tours for the place on the tour.
A SENSELESS MURDER. A TERRIFYING LEGEND. A FAMILY HAUNTED.

1990: In the darkest woods, three girls devote themselves to a sinister figure.

2000: A young mother disappears, leaving behind her husband and baby daughter.

2018: A teenage girl is charged with murder, and her trial will shock the world.

Three chilling events, connected by the shadow he casts.

He is the Tall Man. He can make you special…
You can buy the ebook for just 99p and it's also available in hardback.
---

I wasn't entirely sure what to expect from The Tall Man. I wasn't sure whether this was one of those books that might give me nightmares, but thankfully it didn't do that. The legend of The Tall Man is scary in itself, but the story overall is more one of dynamics between family and friends, and the spectre of The Tall Man and the effects of having it hanging over you.
There are three strands to the story, two of which are more prominent than the third. There is Sadie and Miles in 2000, a baby on the way but with a shadow looming over them. Sadie leaves her husband and daughter rather than lead them into danger. Then there's 2018, when a film crew is following a teenage girl, Amber, who has been charged with murder. The other strand is earlier, from 1990, and focuses much more on The Tall Man.
The legend is one of sacrifice and it definitely has a creepy feel to it. But I felt it was almost secondary to the main story which is one of dealing with the repercussions of getting sucked into believing in the legend.
I was gripped by this book from start to finish. It jumps around between the different strands and because of this the story unfolds gradually. I thought it was obvious what had happened only for me to be proved wrong. The author does a good job at the slow reveal and I really had no clue what was going to happen until it actually did.
The author also tells us of The Tall Man without leading us into ideas of whether it's real or not. Is it an urban myth? Yet, can it be so when so many people have experienced it? Who knows, but throughout the book I thought it could quite possibly have been plausible but also quite possibly just a story that people have bought into. After all, the dark corners of our minds can make us quite susceptible and can lead us into even darker places.
I really didn't take to Amber. I'm not sure I was supposed to. She was portrayed as manipulative and sneaky. I enjoyed the sections where Sadie featured best of all, possibly, as I said before, because of the family/friend dynamics surrounding her storyline. I also liked Greta, who is one of the people working on the film. She's possibly the nicest character in the whole book.
I thought The Tall Man was an accomplished thriller, a clever and sinister read. You'll like it if you enjoy books with a hint of the supernatural and stories about legends.
---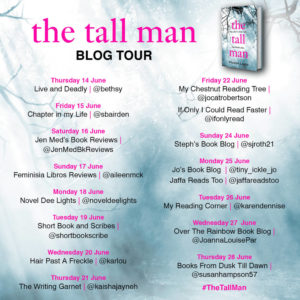 ---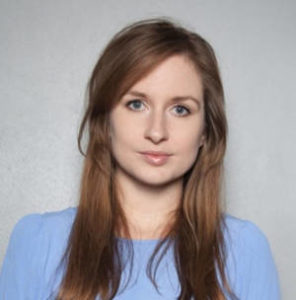 Phoebe Locke is the pseudonym of full-time writer Nicci Cloke. She previously worked at the Faber Academy, and hosted London literary salon Speakeasy. She lives and writes in London.
THE TALL MAN is Phoebe Locke's debut thriller and will be published in summer 2018.