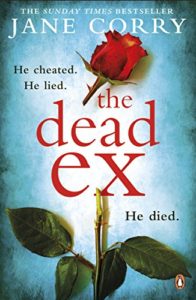 #bookreview – The Dead Ex by Jane Corry @JaneCorryAuthor @PenguinUKBooks #BlogTour
Oh, I am so happy to be on the blog tour today for The Dead Ex by Jane Corry. I love this author's writing and The Dead Ex is fantastic! My thanks to Hannah Ludbrook from Penguin for the place on the tour and the review copy, which came with some lavender and an aromatherapy recipe for curing heartbreak.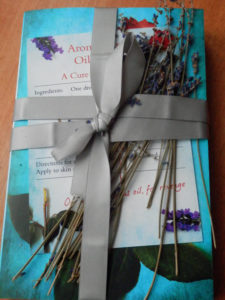 ---

HE CHEATED. HE LIED. HE DIED.

Vicki's husband David once promised to love her in sickness and in health. But after a brutal attack left her suffering with epilepsy, he ran away with his mistress.

So when Vicki gets a call one day to say that he's missing, her first thought is 'good riddance'. But then the police find evidence suggesting that David is dead. And they think Vicki had something to do with it.

What really happened on the night of David's disappearance?
And how can Vicki prove her innocence, when she's not even sure of it herself?
You can buy The Dead Ex now in ebook and paperback.
---
I loved Jane Corry's last book, Blood Sisters, but I have to say that I think The Dead Ex is even better. I loved it and found it gripping throughout. It's also a really easy read so that despite its 400+ pages, I flew through it.
We have three protagonists. For much of the book, there is Vicki's story (told in the first person) and Scarlet's story (in the third person). There is no clue as to how they are connected but it didn't feel as though they were disjointed in any way, just that they were leading up to something. I enjoyed both stories and really felt for Scarlet, the 8 year old whose mother used her in her dodgy dealings. And then there's Vicki, a woman suffering from severe epilepsy and whose ex-husband has gone missing. Why do they think Vicki has anything to do with it when they have been divorced for years?
Well, therein lies the story. I can't say much more as there is so much that is hidden in this book and I don't want to spoil it. It came together so well and I didn't see most of it coming at all. It's plotted perfectly and kept me turning those pages as fast as I could to find out what was going to happen next.
The third protagonist is a woman called Helen. Again, it's not clear where she fits in at first and her place in the story doesn't come into play until the final third. Like the other two she's a complex character and I think the author excels in creating strong and complicated female leads.
Vicki is unreliable, both in that she is telling her own story so can be as honest or dishonest as she wishes, but also because her epilepsy medication causes memory loss so she even doubts herself sometimes. I love this kind of narrator as it makes for such a fabulously thrilling read with endless ups and downs.
Vicki is an aromatherapist and I really liked the little bits of information about blending oils and what each oil can do. She also uses them to try and help manage her epilepsy, which is a central part of the storyline.
The Dead Ex is brilliant. It's a story of lies, duplicity, revenge and it is full of tense cliffhangers. I found it absolutely compelling reading. Jane Corry is becoming one of those authors whose books I would pick up without even reading what they're about. She's a very talented writer and she writes intriguing psychological thrillers with a stellar cast of characters. Erm….I loved it, can you tell?
---

---

Jane Corry is a former magazine journalist who spent three years working as the writer-in-residence of a high security prison for men. She had never been inside a jail before and this often hair-raising experience helped inspire her debut psychological thriller, the Sunday Times bestseller My Husband's Wife.
Jane is a regular life story judge for the Koestler Awards given to prisoners for art and writing. Until recently, Jane was a tutor in creative writing at Oxford University, and she now runs writing workshops in her local area of Devon and speaks at literary festivals all over the world. She has three grown up children and writes the 'Diary of a First-Time Grandmother' column for the Daily Telegraph.