#bookreview – The Craftsman by Sharon Bolton @AuthorSJBolton @TrapezeBooks
Oh, I do love a Sharon Bolton book. Daisy in Chains is a bit of a favourite of mine but The Craftsman is a deliciously twisty, creepy read, with more than a hint of witchcraft and I loved it. I'd like to thank the publishers and Lovereading for the review copy.
Devoted father or merciless killer?

His secrets are buried with him.

Florence Lovelady's career was made when she convicted coffin-maker Larry Glassbrook of a series of child murders 30 years ago. Like something from our worst nightmares the victims were buried…ALIVE.

Larry confessed to the crimes; it was an open and shut case. But now he's dead, and events from the past start to repeat themselves.

Did she get it wrong all those years ago?
Or is there something much darker at play?
The Craftsman will be published on 3rd May in ebook and hardback.
---

Whilst I haven't yet read everything that Sharon Bolton has written, I have read quite a few of her books now and certainly enough to call her a favourite author of mine. Understandably, I couldn't wait to get my hands on The Craftsman. I wasn't disappointed with this intense and eerie novel.
We meet Florence Lovelady, now Assistant Commissioner at the Met, in 1999, but we swiftly travel back 30 years, to 1969, when she was a lowly WPC in Sebden, Lancashire, investigating the mysterious disappearance of three teenagers. The 60s section reminded me of the TV series, Life on Mars, with the caveman coppers and the token female, in their eyes there to make tea and type notes. But Florence is feisty and determined and cleverer than the lot of them put together.
Sharon Bolton writes amazing stories, so well plotted, but I think her main power is in her characterisations. Just like Hamish Wolfe in Daisy in Chains, in The Craftsman she has created charismatic protagonists, some of whom I felt I shouldn't like but did. In fact, the whole cast is made up of fascinating and sometimes quite unusual people. They're really quite an eclectic bunch!
I particularly liked Florence for her gutsy behaviour. Despite being frowned upon for just having an opinion, let alone when she got something right, she ploughed on bravely and forcefully, getting her points across using damn good detective work.
There is a very intricate plot, full of twists that I could never have imagined, with a dark, creepy element to it. I had no idea who to trust, just like Florence. There are dark forces at work, for Sebden is in the shadow of Pendle Hill and so witchcraft is a major thread of the story. It certainly lent a sinister undertone to the whole story, as if the idea of a potential serial killer at large in the community wasn't enough.
The Craftsman is a gripping, thrilling and utterly engrossing read. It hooked me from page one and didn't let me go until the very last words. I read the last 120 pages or so in one excitement fuelled session as I raced to the conclusion and couldn't wait to find out what was going to happen. The ending is chilling and not what I expected at all, but so inspired.
Sharon Bolton is a superb writer, one whose books will always be highly anticipated by me.
---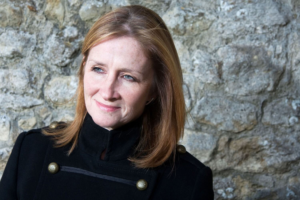 Sharon Bolton (previously S. J. Bolton) is the critically acclaimed author of some of the most bone-chilling crime books ever written. She has been shortlisted for the CWA Gold Dagger for Crime Novel of the Year and the Theakstons Old Peculier Crime Novel of the Year. In 2014 she won the CWA Dagger in the Library for her whole body of work.
Sharon lives near Oxford with her husband and son.