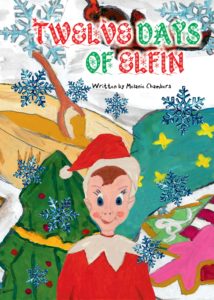 #blogtour – Twelve Days of Elfin by Melanie Chambers @rjchambers2009 @Authoright #bookreview
I'm so pleased to be taking part in the blog tour today for Twelve Days of Elfin by Melanie Chambers. Thank you to Rachel Gilbey from Authoright for the review copy and the place on the blog tour.
Here's what the book is about:
This is the story of a little boy who becomes friends with an elf; soon they are best friends!

The elf and the boy go on adventures together, creating wonderful magical things that every child would love to experience.

Keep the magic of Christmas alive for your little ones with this delightfully festive story by author and mum Melanie Chambers, to help create magical times together, with lots of fun and happy memories, for parents and children everywhere.
---

---

Twelve Days of Elfin is an ideal way for child and parent to enjoy a Christmas read and related activities in the run up to Christmas. The book itself is almost like a magazine in style. It's A4 size and quite a floppy book, ideal for laying open when doing the activities.
I would suggest that you make the time to read one section of the story each day for the twelve days in the run up to Christmas and then do the activity to accompany that story. On day 1 Ruben James meets Elfin, what he thinks at first is a toy elf but who takes him on a heart-warming journey through to Christmas. Elfin has eaten Ruben's sweets but suggests they use the brown bananas to make Christmas Banana Bread. Other activities include paper chains, fudge, wrapping paper and paper snowflakes amongst others.
My son is almost four and whilst the story is fine for him I think he needs to be a little older to take part in some of the activities (some are fine for him though, like paper chains).  I'm definitely going to keep the book for future years though and in fact it's one that could come out every year.
There are lots of nice, bright illustrations and it's altogether a fun and interesting book to share with your child.
---
If you would like to get yourself a copy of Twelve Days of Elfin then you can get it from Amazon or Barnes and Noble.
And why not have a look at the other blogs taking part in the tour.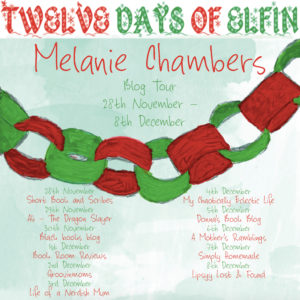 ---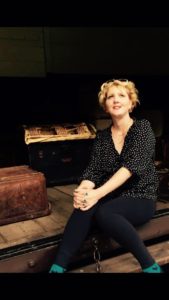 Melanie Chambers was born in Bristol, and had a troubled childhood. She was only diagnosed with dyslexia a few years ago on a British Sign Language course. Melanie has been inspired by her own children to write books for that age group, due to their limitless imaginations.  With her younger daughter also being an arts and crafts fan, and with Christmas being a favourite holiday it made sense to combine them into a her first book – The Twelve Days of Elfin.
You can follow Melanie on