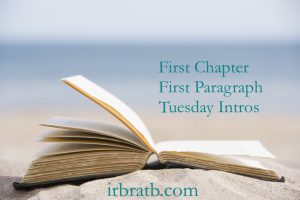 First Chapter, First Paragraph – Tuesday Intros: Little Big Man
You may recall, if you read yesterday's post, that I'm having a week with not much scheduled into my diary. Quite unusual for me but it does give me a chance to do one or two memes that I haven't had chance to try before.
First Chapter, First Paragraph – Tuesday Intros is one I have seen on Cleopatra Loves Books but it originates from Vicky at I'd Rather Be At The Beach who shares the opening paragraph or two of a book she's reading or planning to read soon.
Today, I've chosen to share with you the first paragraph from Little Big Man by Katy Regan. It will be published in ebook and hardback on 19th April.
Meet 10-year-old Zac – a boy on a mission – in Katy Regan's new novel Little Big Man . . .

You can't see the truth from the outside, that's what I've worked out.

Ten-year-old Zac has never met his dad, who allegedly did a runner before he was born. But when his mum lets slip that he's the only man she's ever loved, Zac turns detective and, roping in his best friend, hatches a plan to find his father and give his mum the happy-ever-after she deserves. What he doesn't realize, though, is that sometimes people have good reasons for disappearing . . .

Little Big Man is a story about family secrets and fierce, familial love. It's about growing up and being accepted; grief and lies, and the damage they can do. Most of all though, it's about a little boy determined to hunt down the truth; a boy who wants to give the Dad he's never met a second chance to be a father – and his mum a second chance at love.
It sounds like a lovely read, doesn't it? Here's the first paragraph from chapter one.
Chapter One

Zac

Fact: there are only three animals in the world that have blue tongues: a chow-chow dog, a blue-tongued lizard and a black bear.

So I'd already written to my dad on New Year's Eve, but deciding to look for him only started, really, the night of my mum's Date from Hell. She kicked everything off that spring; she made everything start happening that would change our lives for the better and make them brilliant. She says it was me that did it, but it wasn't, it was her. (Even though she was drunk, it was still her.) That's the only good thing about wine, I suppose. It can sometimes help you to tell the truth.
What do you think? Would you read more of this book? I'm really looking forward to it.