ShortBookandScribes #GuestPost by Karen Aldous, Author of Five Ladies Go Skiing @KarenAldous_ @rararesources #BlogTour #Giveaway

I'm delighted to welcome Karen Aldous to Short Book and Scribes today, with a guest post about her inspiration for her new book, Five Ladies Go Skiing. There's also a giveaway to win your very own paperback copy of the book. My thanks to Rachel Gilbey from Rachel's Random Resources for the place on the tour.
A delightful new novel of love and friendship from Karen Aldous…

Ginny is alone now after losing her husband, so her friends (her F.L.O.W.E.R.S) decide with his first memorial imminent, learning to ski in the Swiss Alps would be a great distraction for her. What Ginny's friends fail to add into the equation however, is their own distractions! The baggage they carry with them not only threatens their skiing but scales mountainous emotions throughout the trip. The questions then are…can their friendships survive, and can Ginny ever trust enough to love again?
Purchase Links
Five Ladies Go Skiing on Amazon worldwide
Five Ladies Go Skiing on ibooks
---
Inspiration for Five Ladies Go Skiing by Karen Aldous
Five Ladies Go Skiing was completely inspired by my beautiful friends. We have known each other for years, since our children were at school and like my family, my friends enrich my life tremendously with their love and laughter so what better than to write a tribute to that alliance. Something that would reflect not only the fun and girly banter we enjoy but the importance that their emotional support brings.
Naturally I would never expose my friends' real lives, but I wanted to celebrate the essence of that love and close bond that we've nurtured over the years and mix it up with an exploration of everyday issues which affect older women. I only had to read a few magazines before I was enthused with ideas, and so a list of possibilities grew and a close-knit group of friends, at a certain age – doing something quite extraordinary – began coming to fruition.
Having said I wouldn't expose my friends' lives, I'm sure they won't mind me divulging the fact that we have all skied together and had a great deal of fun on and off the slopes. If you have ever been skiing, you will be able to identify with the agonies and antics skiing and après ski can bring. Those times when your thighs are burning and you're only half-way down the mountain, or that gritting of the teeth as you hit a patch of solid ice. Those are the worst aspects for me. Some people love the icy patches but there's nothing more exhilarating than speeding down the slopes on soft, powdery snow. It's a real adrenalin rush. And, at the end of a hard day's skiing there nothing quite like the reward of a spicy-aromatic taste of belly-warming vin-chaud in a cosy log-fired bar in the company of your best chums for après ski.
It's exactly the kind of warmth that permeates through me when I'm with my friends. And, as well as skiing together, we share other activities such as walking, dog-walking, swimming, gym, yoga, spa's – anything that helps us stay fit – including dancing the night away to Abba or the Overtones! We each have our bucket-lists, so we try to tick off as many as we can, such as our recent night out at the London jazz club Ronnie Scott's. We've already booked an Abba Party night next Autumn. For me it's like having a second family, I have another three sisters and brothers as well as my own lovely brother and two sisters, so naturally I find my friends hugely inspiring.
Thank you, Karen. It sounds like you have lots of fun with your friends.
---

*Terms and Conditions –Please note prize will be distributed once the paperback is available (published 13th December). UK entries welcome. Please enter using the Rafflecopter box below. The winner will be selected at random via Rafflecopter from all valid entries and will be notified by Twitter and/or email. If no response is received within 7 days then the giveaway organiser reserves the right to select an alternative winner. Open to all entrants aged 18 or over. Any personal data given as part of the competition entry is used for this purpose only and will not be shared with third parties, with the exception of the winners' information. This is collected by the giveaway organiser and used only for fulfilment of the prize. I do not hold any data relating to the giveaway and I am not responsible for dispatch or delivery of the prize.
a Rafflecopter giveaway

---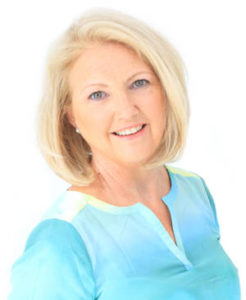 Karen Aldous enjoys village life on the edge of the north-downs in Kent with easy access to the buzz of London. Not only does she love the passive pleasures of reading and writing, she also craves the more active pursuits with her family and friends such as walking, cycling and skiing especially when they involve food and wine!
Much of Karen's inspiration comes from her travels and meeting people. The UK, France, Greece, Switzerland, Italy and parts of the USA and Asia are just some you will experience in her books to date. However, wherever she goes, new characters emerge in 'Karen's World' screaming at her to tell their stories; past or present. She loves to write about strong independent women who can direct their own lives – but struggle to control them! And, of course there's always a gorgeous hunk or two!
See more… Website
Social Media Links –