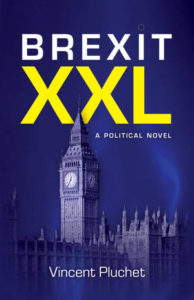 ShortBookandScribes #BlogTour #GuestPost by Vincent Pluchet, Author of Brexit XXL @vpluchet @fayerogersuk, @authoright
I'm so pleased to be taking part in the blog tour for Brexit XXL by Vincent Pluchet today, a book with a very timely subject matter. Please read on for Vincent's five favourite things about three of the characters from his book. My thanks to Faye Rogers for the place on the tour.
Plunge into post-Brexit Britain and follow Prime Minister Tracy Meller in the biggest struggle she has ever faced, as the country is hit by a huge crisis and her opponents leave her no respite. Meet ordinary people caught up in the storm. Visit Chequers and historical places where the action takes place.

London, 2022 Tracy Meller, the UK's Conservative Prime Minister, is facing an unprecedented crisis.

Having halted the endless negotiations to leave the European Union four years earlier, Prime Minister Meller chose the most uncompromising of all possible exits, a "Brexit XXL" with serious consequences. The economy is at a standstill, the financial markets are panicking. The opposition Labour Party launches an attack on the Prime Minister with a promise of a return to the European Union. The country's morale is at rock bottom: everyone is afraid for their jobs and losing faith in the future. As for Scotland, its thoughts are increasingly turning back to independence. Prime Minister Meller herself is beginning to doubt the wisdom of her decision…

Will the UK survive this historic crisis? Brexit XXL is a work of fiction about the most risky Brexit scenario, based on a detailed analysis of British political culture. Both realistic and instructive, the plot of the novel has a particular resonance today, encouraging reflection on the sovereignty of nations and the future of the European project.
---
by Vincent Pluchet
Five Favourite Thing about Tracy Meller
Altruistic, Sensitive, Courageous, Hardworking, loves nature
Tracy Meller, the UK Prime Minister in 2022 and main protagonist of the book, is a nice person. Too nice for the job perhaps and this will cost her dearly. But there she is: courageous, hardworking, altruistic. She puts the well-being of the country (or what she thinks is the well-being of the country) before her own interests. She will choose the hard way if she thinks this is what is needed, whatever the harmful consequences for her own popularity. She fearlessly faces angry people and listens to them. She is sensitive and considerate. If she sees two homeless people sleeping outside in the cold, she feels a pang of guilt about the inadequacy of her achievements as Prime Minister. And if she sees a snail on the pathway in her garden, she carefully picks it up and puts it in the grass, in case someone steps on it. She loves nature. She is fond of long walks in the countryside, during which she thinks about her next political decisions. She is a very human person thrown into the arena of brutal politics. Will she survive?
Five Favourite Things about Jeremy Jones
Passionate, never gives up, Genial, Self-made, Optimistic
Jeremy Jones, Leader of the Opposition, is a rock. A former rugby player, he loves to fight for his ideas and never gives up on anything. He gets up after each knockback. He relies on instinct, treating each subject with passion and conviction. Straightforward and genial, he makes friends with everyone. A former unemployed joiner, he came late to politics and quickly climbed all the way up to the position of Labour leader. His optimism will perhaps take him even higher.
Five Favourite Things about Guy Wick
Strong willed, Knowledgeable, a great planner, loves luxury, defends his country
Arch-Brexiteer Guy Wick is a character made of a finely tempered metal. Is he the bad guy of the book? Determined, unyielding, ready to do whatever it takes to defend the country he loves, he will not hesitate to resort to smear campaigns, media manipulation, verbal aggression and possibly more to achieve his goals. A born plotter, he plans his actions very carefully. Does a heart beat inside the stern chest always clad in the finest of traditional gentleman's outfitting….? Guy Wick has a passion for history and for his country. An art lover, he plays the piano beautifully. Little by little, we discover another side of his personality, a much warmer and more interesting character, who we want to know better.
Thank you, Vincent. They sound like a fascinating bunch!
---

---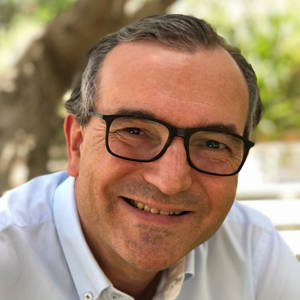 A graduate of the London School of Economics and the French École Polytechnique, Vincent Pluchet has a passion for historical and political topics. He works as a consultant in Finance and Strategy in the Middle East, where he has been based since 2004. He was a CFO with a large financial institution for more than fifteen years. He is married with one daughter. Please check out https://brexitxxl.com.