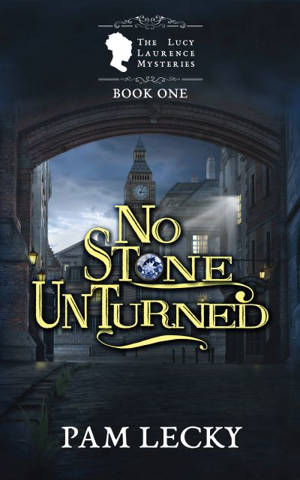 ShortBookandScribes #BlogTour #GuestPost by Pam Lecky, Author of No Stone Unturned @pamlecky @hfvbt #giveaway
Welcome to my stop on the blog tour for No Stone Unturned by Pam Lecky which is the first in the Lucy Lawrence Mysteries. I have a fabulous guest post by the author to share with you today along with a chance to win one of two copies of the book. My thanks to Amy Bruno from Historical Fiction Virtual Book Tours for the place on the tour.
---

A suspicious death, stolen gems, and an unclaimed reward: who will be the victor in a deadly game of cat and mouse?

London October 1886: Trapped in a troubled marriage, Lucy Lawrence is ripe for an adventure. But when she meets the enigmatic Phineas Stone, over the body of her husband in the mortuary, her world begins to fall apart.

When her late husband's secrets spill from the grave, and her life is threatened by the leader of London's most notorious gang, Lucy must find the strength to rise to the challenge. But who can she trust and how is she to stay out of the murderous clutches of London's most dangerous criminal?
---

My latest novel, No Stone Unturned, is the first in my Victorian mystery series featuring Lucy Lawrence. As I started to research, I stumbled across the story of the famous Kashmiri sapphires. I could not believe my luck. It is a fascinating story and got me thinking: what would a scurrilous Victorian rascal do if he got his hands on some …
Treasure in the Hills: A mountainous region of Kashmir, known as Padar, held a fabulous secret. It is a remote region high in the Himalayas, well off the beaten track. Various stories abound as to how it finally revealed its treasure-trove; some say a landslide, others that hunters or travellers came across the first stones lying on the ground. Not knowing what they were, the gems were traded for salt and other supplies in Delhi. Eventually, they were sold on to someone who recognised they were rough sapphires. Many transactions followed until they eventually turned up in Calcutta.
The news of this transaction got back to the maharajah in Kashmir, who discovered the sapphires had originated in his area. Extremely annoyed, he went to Calcutta and demanded them back. Every single transaction in the long train had to be undone. Each man who had sold the sapphires gave back what he paid, and so it went through many towns, until at Delhi, a merchant received back a few bags of salt (not his lucky day!).
Still miffed, the Maharajah of Kashmir sent a regiment of sepoys to take control of the mines to ensure no more precious stones went astray. During the life of the mines, the yield was disappointingly low and commercial mining ceased early in the 20th century. Their rarity and the fact they are exceptionally beautiful, with a texture like velvet, has led them to be the most prized and expensive sapphires in the world.
Thank you so much, Pam. What a fascinating post.
---

 During the Blog Tour, we are giving away two copies of No Stone Unturned by Pam Lecky! To enter, please use the Gleam form below.
Giveaway Rules
– Giveaway ends at 11:59 pm EST on August 12th. You must be 18 or older to enter.
– Giveaway is open internationally.
– Only one entry per household.
– All giveaway entrants agree to be honest and not cheat the systems; any suspicion of fraud will be decided upon by blog/site owner and the sponsor, and entrants may be disqualified at our discretion.
– The winner has 48 hours to claim prize or a new winner is chosen.
---

---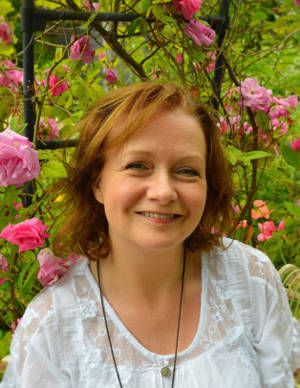 Pam is an Irish writer of historical fiction with a particular love of the late Victorian era and early 20th century. She is fascinated by all things 19th century, from food and clothes to architecture and social history. She is patiently awaiting the invention of time travel, but in the meantime, indulges her love of the past by writing about it.
Her debut novel, The Bowes Inheritance, was awarded the BRAG Medallion in 2017. It was shortlisted for the Carousel Aware Prize 2016; made 'Editor's Choice' by the Historical Novel Society; long-listed for the Historical Novel Society 2016 Indie Award; and chosen as a Discovered Diamond in February 2017.
In April 2018, Pam published an anthology of some previously published short reads, along with some new work. Her collection of short stories is entitled, Past Imperfect, and features stories set in such diverse settings as WW1 Dublin, the sinking of the Lusitania and a lonely haunted lighthouse.