ShortBookandScribes #BlogTour #GuestPost by Emily Gunnis, Author of The Girl in the Letter @EmilyGunnis @Headlinepg #RandomThingsTours
I'm delighted to welcome you to my stop on the blog tour for The Girl in the Letter by Emily Gunnis. I really want to read this book but unfortunately time didn't permit me to do so in time. So instead I'm sharing a fab guest post by Emily about her writing day. My thanks to Anne Cater from Random Things Tours for the place on the tour.
---
'A great book, truly hard to put down. Fast paced, brilliantly plotted and desperately sad at times – all hallmarks of a bestseller' Lesley Pearse on The Girl in the Letter

Perfect for fans of Kate Morton and Kathryn Hughes, this gripping novel of long-buried secrets will stay with you for ever.

A heartbreaking letter. A girl locked away.  A mystery to be solved.

1956. When Ivy Jenkins falls pregnant she is sent in disgrace to St Margaret's, a dark, brooding house for unmarried mothers. Her baby is adopted against her will. Ivy will never leave.

Present day. Samantha Harper is a journalist desperate for a break. When she stumbles on a letter from the past, the contents shock and move her. The letter is from a young mother, begging to be rescued from St Margaret's. Before it is too late.
Sam is pulled into the tragic story and discovers a spate of unexplained deaths surrounding the woman and her child. With St Margaret's set for demolition, Sam has only hours to piece together a sixty-year-old mystery before the truth, which lies disturbingly close to home, is lost for ever…

Read her letter. Remember her story…
---
My writing day by Emily Gunnis
People often ask me how I managed to get any writing done when I had an eighteen month old, a four year old, oh and a whippet.
The answer is I didn't – not during the day anyway.  And I still don't.  I do most of my writing in the evening.  From 8pm to 11pm, I usually write between 500 & 1,000 words.  But I make sure I'm asleep by midnight – or I can't function the next day.
And I'm not a night owl, this routine has grown out of necessity.  In the end, my need to finish my book, to try and get published, was so overwhelming that I re-trained my brain to function best in the evenings.  To such an extent that now, I can't really concentrate during the day.  Until everything goes quiet, all the distractions stop, when the girls are asleep and the day is done.
He doesn't say it, but my husband finds it hard to fathom why I don't get more writing done during the day – while the kids are at school/pre-school – and it makes me want to scream.  As every mother knows, the school day is half a day.  And in that half a day you have to get everything done that you can't do when you're with them. The million and one jobs on your to do list.  Blink and it's gone. Also, my four year old only does three days.  So that's three lots of 6 hour slots; 18 hours a week I get to myself.  And in the school holidays it's obviously less.
In time, if my books start to do well, I might get a nanny, so I can work more in the day.  But that's for really successful people.  I'd be tempting fate doing that now.  Just like I'd be tempting fate getting a new laptop, when my iPad keyboard with a key missing has served me pretty well so far.
I'm not complaining, really, it's a system that mostly works very well for me.  Because what I can do during the day – and what I've spent most of my life doing – is daydream.  Think, think and think some more.   I tend to think all day about what I'm going to write that evening.  Plan and plot in my head, while I'm taking the kids to school, supermarket shopping, running, then when I have my precious writing time, I'm not looking at the blinking cursor, I know exactly what to write.
What I do make time for in the day is research, I'll normally know what I'm going to write about that night – and I'll source a few articles, maybe email a helpful contact, and then once the kids are in bed, I spend the first hour collating the articles and emails I've received and then write.
Sometimes if I have a few unproductive weeks when the kids have been off school, or I've just got so much on that I can't even find the head space to think, and everything I'm writing in the evenings feels a bit disconnected, then I'll have a melt down on my husband,  "I just need to be alone for a few days so I can write!"  Then he will, very kindly, tell me to go off for a long weekend on my own.  Those three solid days of writing, when I totally immerse myself, and write for 12 hours a day – linking everything up that I've been writing in the evenings – are fundamental to the disjointed way I write. Without them, it wouldn't work.  Having said that, after the three days I start to feel depressed and lonely.  My brain gets foggy, I need to see my family to be inspired again.
If I'm honest, when people say to me, I couldn't do that, I can't write in the evening, I'm too tired, I tend to think that they don't want it badly enough.  I felt like that too, until not fulfilling my dreams became harder than staying awake at night.  And so much of it is about committing to it.
If you really can't write at night, then go to bed at nine, and set your alarm for five and do two hours before your kids wake up or you have to get up for work. If you don't have time to write in the morning because you go to the gym, go for a run at night instead of the gym, it's quicker.
If the evening is when you get all your admin done, then do your week's food shopping, ironing and cleaning on a Sunday.  Or write in your lunch hour, or on the train.  Make time.  If you want it badly enough you will change your habits to make it happen, it's just about reaching that crossroads where you can't not pursue your dream any more.
Thanks so much for such an interesting post, Emily. I can understand that need to train yourself to make the most of the time you have on your own. It's whatever works for you.
---

---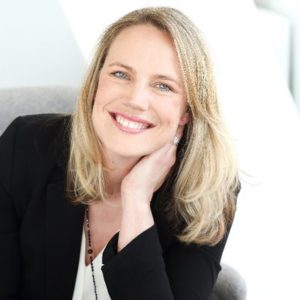 Emily Gunnis previously worked in TV drama and lives in Brighton with her young family. She is one of the four daughters of Sunday Times bestselling author Penny Vincenzi.
Follow her on Twitter @EmilyGunnis
Instagram @emilygunnis
and Facebook @emilygunnisauthor.