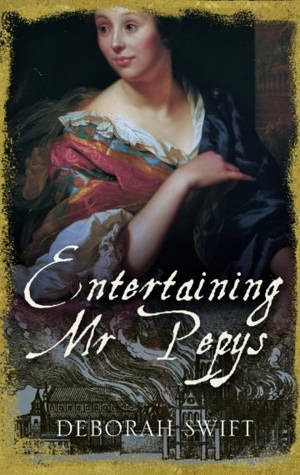 ShortBookandScribes #BlogTour #GuestPost by Deborah Swift, Author of Entertaining Mr Pepys @swiftstory @hfvbt #HistoricalFiction #EntertainingMrPepys #Giveaway
It's my stop on the blog tour for Entertaining Mr Pepys by Deborah Swift today and I'm delighted to be sharing a guest post by the author. There's also a chance to win a signed copy of the book. My thanks to Amy Bruno from Historical Fiction Virtual Book Tours for the place on the tour.
---
London 1666

Elizabeth 'Bird' Carpenter has a wonderful singing voice, and music is her chief passion. When her father persuades her to marry horse-dealer Christopher Knepp, she suspects she is marrying beneath her station, but nothing prepares her for the reality of life with Knepp. Her father has betrayed her trust, for Knepp cares only for his horses; he is a tyrant and a bully, and will allow Bird no life of her own.

When Knepp goes away, she grasps her chance and, encouraged by her maidservant Livvy, makes a secret visit to the theatre. Entranced by the music, the glitter and glamour of the surroundings, and the free and outspoken manner of the women on the stage, she falls in love with the theatre and is determined to forge a path of her own as an actress.
But life in the theatre was never going to be straightforward – for a jealous rival wants to spoil her plans, and worse, Knepp forbids it, and Bird must use all her wit and intelligence to change his mind.

Based on events depicted in the famous Diary of Samuel Pepys, Entertaining Mr Pepys brings London in the 17th Century to life. It includes the vibrant characters of the day such as the diarist himself and actress Nell Gwynne, and features a dazzling and gripping finale during the Great Fire Of London.

The third in Deborah Swift's atmospheric trilogy, bringing to life the women in Pepys' Diary. Each novel features a different character and can be read as a stand-alone book.
Praise for the Pepys Trilogy
'Swift is a consummate historical novelist, basing her books on immaculate research and then filling the gaps between real events and real people with eloquent storytelling, atmospheric scene setting and imaginative plot lines' – The Visitor
'A novel that transports readers with astonishing and engrossing detail' – Readers Favorite 5*
'Pepys and his world spring to vibrant life… Gripping, revealing and stunningly imagined' -Lancashire Evening Post
---
A Day in the Life of a Historical Fiction Writer by Deborah Swift
People often ask me the same questions. How long do you spend at your desk? Do you have a regular routine? What keeps you writing?
So here is a typical day in the life of @swiftstory
7am Rise and make pot of tea. I'm completely unable to function until I've had tea. This is also my reading time for articles and research books that are piquing my interest and will hopefully help my new book. And yes, I do have a quick look at Twitter too.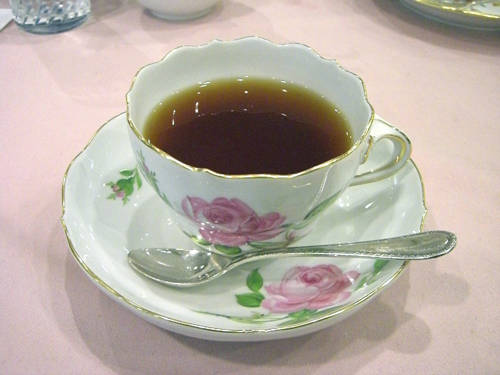 8am Breakfast. Look at BBC News and tear out my hair over Brexit, and wonder why politicians seem to have no common sense and why nothing's changed since the 17th Century. Quick peek at Amazon to see if my books have stayed the same in the rankings or moved up. Usually I make yet another 'to do' list.
8.30 Emails. There always seem to be loads of them. As fast as I click 'unsubscribe' more junk appears. But sometimes there are letters from readers or replies to my newsletter. If someone writes to me, I always write back. It's so lovely to hear from readers, and get their feedback or questions about my books. Sometimes there are queries from the publisher, the editor, the cover designer to answer.
9.30 Zumba, or walk, or run, or climb the hill behind our house. I didn't used to do this, but now I do. Writing is a sedentary occupation and I was getting really aerobically unfit. It takes an hour to an hour and a half, and afterwards I feel refreshed to tackle the day.
10.30 ish Sit down at desk and shut the door. This is my precious writing time where I work on my book, and I'm unavailable for anything else, and get really grumpy if someone interrupts. I have an old desktop computer and type directly into it whilst the cat keeps me company by sitting on my feet.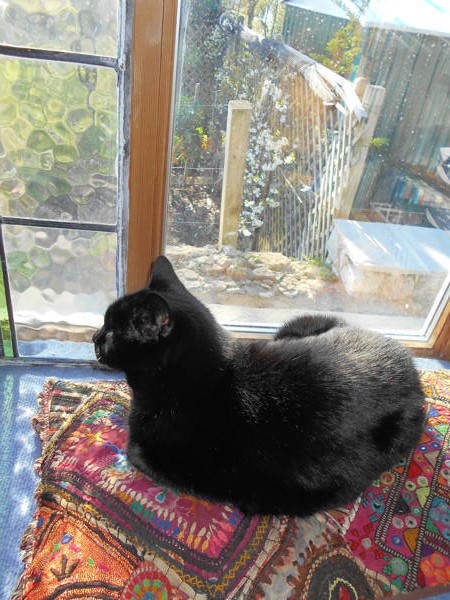 1pm Lunch. I often have a cooked lunch because in the evening I teach at the adult education centre, and there's no time for a proper meal then. I like lots of salad and veggies and don't know what I'd do without instant rice. Sometimes Mr Swiftstory will cook – he makes a mean soup!
2pm If the novel is going slowly I'll use the time for research or visits to museums, archives or libraries. If it's going well, I'll crack on with more writing. Sometimes I'll be stuck and try to write out a new masterplan or outline for the book to try to 'unstick' it. If I'm really stuck, and have a new course running in the evening, I'll use this time to make lesson plans. If I'm really, really stuck, I'll ask Mr Swiftstory for help and he'll come up with something so crazy we fall about laughing.
4pm By now my friends in the US are also awake, so this is my time when I hang out on social media – mostly Twitter and Facebook. I love Twitter! I also schedule promotions, make promotional graphics or videos, write blog posts and do all the marketing stuff that needs to be done.
5pm Snack, change, and get ready for the evening. I teach Creative Writing, Yoga and Tai Chi. Depending on which class I'm teaching that night, I'll do some preparation for the class. I learn a lot from my creative writing students, who show me through their work exactly what works, or what not to do!
9.30ish. Home again, and now is my time off when I can read or relax. Mostly I read. Historical fiction authors need to do a lot of research, and much of it is reading. I rarely watch TV unless it's something historical or a documentary. There just isn't the time to get involved in a long series, though last night we sat down to watch a documentary about the history of Jerusalem. It was horrifying to hear of so many massacres in the name of faith, and in a city whose name means 'city of peace.'
I go to bed late – after midnight— because I like to have a proper 'evening' even if it doesn't start until 9.30pm. When I first imagined being a writer, I thought it would be a lot of sitting in coffee shops, pen in hand, with a dreamlike expression on my face, as the words flowed easily onto the page! Of course it's not like that at all, and demands a lot of research, discipline and hard work. Like most writers, I have another job that helps to pay the bills, but although this means I don't have much spare time, I wouldn't have it any other way.
'Entertaining Mr Pepys' is published by Accent Press in ebook, paperback & audio.
You can buy the book here mybook.to/EntertainingPepys
Deborah's website www.deborahswift.com 
Twitter @swiftstory   Follow Deborah on Bookbub for her bargain books.
Thank you, Deborah. I don't know how you fit it all in!
---

Giveaway Rules
– Giveaway ends at 11:59 pm EST on December 12th. You must be 18 or older to enter.
– Paperback giveaway is open internationally.
– Only one entry per household.
– All giveaway entrants agree to be honest and not cheat the systems; any suspicion of fraud will be decided upon by blog/site owner and the sponsor, and entrants may be disqualified at our discretion.
– The winner has 48 hours to claim prize or a new winner is chosen.
Embed Code: Entertaining Mr. Pepys

---

Deborah Swift is the author of three previous historical novels for adults, The Lady's Slipper, The Gilded Lily, and A Divided Inheritance, all published by Macmillan/St Martin's Press, as well as the Highway Trilogy for teens (and anyone young at heart!). Her first novel was shortlisted for the Impress prize for new novelists.
She lives on the edge of the beautiful and literary English Lake District – a place made famous by the poets Wordsworth and Coleridge.
For more information, please visit Deborah Swift's website. You can also find her on Facebook, Twitter, and Goodreads.