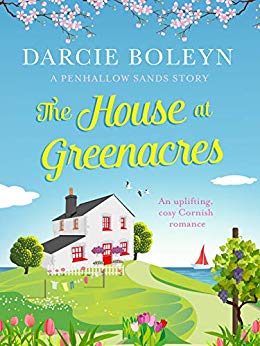 ShortBookandScribes #BlogTour #GuestPost by Darcie Boleyn, Author of The House at Greenacres @DarcieBoleyn @Canelo_co
Welcome to my stop on the blog tour for The House at Greenacres by Darcie Boleyn. I have a guest post by Darcie to share with you today, all about the importance of setting in a novel. My thanks to Ellie Pilcher from Canelo for the place on the tour.
---
All roads lead home…

When Holly Dryden fled Penhallow Sands nearly a year ago she was determined to put the past – and Rich Turner – behind her. But now an unexpected loss and financial trouble has led her back to the family vineyard and it's time to tell Rich the truth – he's a father.

Surrounded by the memories of what they once shared Holly's anger fades in the glow of Rich's undeniable love for their son and the way he selflessly steps in to help the vineyard out of trouble. As Holly watches Rich flourish in his new role as father to baby Luke, she realises that though they can't change the past, the future is still theirs to write…

An uplifting, emotional romance set in Cornwall perfect for fans of Holly Martin and Phillipa Ashley
Links to Book:
---
The Importance of Setting in a Novel by Darcie Boleyn
If you've read any of my books, you'll know that I love setting stories near the sea, especially in Cornwall. There's something about the Cornish coast that calls out to me and whenever I'm there, I feel a sense of freedom and healing. It's partly because of the beautiful scenery and partly because I love being near the water. I've had some wonderful holidays in Cornwall and for me, it is the perfect location.
In my writing room, I have a painting of a small coastal cottage with a perfect view of the sea. The moon glows in the sky and reflects on the dark expanse of the water, fields and flowers surround the cottage and the craggy cliffs hug the shore in the distance. I love this painting because it's where I imagine I would like to live. I'm not sure if it's based on an actual view or if it came from the artist's mind, but it doesn't matter, because it could be anywhere, and when I'm visualising the location for my novels, this painting is inspirational.
Setting plays an important part in stories and it needs to be vivid for the reader, so an author has to make the setting as real as possible. I enjoy describing locations and thinking about how to appeal to all of the senses in order to whisk readers away and to place them right in the story along with the characters.
I did a lot of research to create the setting of Penhallow Sands because I wanted to get the location, and the vineyard, in particular, just right. The house where the main character, Holly, grew up is at Greenacres vineyard, and I enjoyed envisaging how the house and vineyard would look and even drew a rough sketch to help. I also contacted a vineyard owner for advice about how a vineyard would be set out, how many employees would work there and how wine is produced.
I hope that you enjoy your journey to Greenacres house and vineyard and to Penhallow Sands.
Thank you, Darcie. I love stories that have a strong sense of place.
---

---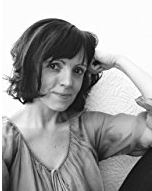 Darcie Boleyn has a huge heart and is a real softy. She never fails to cry at books and movies, whether the ending is happy or not. Darcie is in possession of an overactive imagination that often keeps her awake at night. Her childhood dream was to become a Jedi but she hasn't yet found suitable transport to take her to a galaxy far, far away. She also has reservations about how she'd look in a gold bikini, as she rather enjoys red wine, cheese and loves anything with ginger or cherries in it – especially chocolate. Darcie fell in love in New York, got married in the snow, rescues uncoordinated greyhounds and can usually be found reading or typing away on her laptop.