ShortBookandScribes #BlogTour #Extract from My Sister's Lies by S.D. Robertson @SDRauthor @AvonBooksUK
I'm delighted to have an extract to share with you today from My Sister's Lies by S.D. Robertson. My thanks to Sabah Khan for the place on the blog tour.
For a decade, Hannah's life has been pretty close to perfect – she has a great job, she's married to Mark, and her child-free existence means she's free as a bird. The only sadness in her life is a fall-out with her sister Diane, who hasn't spoken to her in over ten years. But now Diane is on her doorstep – and this time, she's got her teenage daughter Mia in tow.

When Diane asks if Mia can stay with Hannah and Mark for a few days, Hannah is glad of the chance to get to know her niece. But as the days turn into weeks and Diane doesn't return, Hannah begins to worry. Why hasn't her sister been in touch?

Diane is carrying a devastating secret that will destroy Hannah's carefully constructed life. But how much is she willing to reveal – and when will she pick her moment?

An emotional story that delves into the true meaning of family, sisterhood and secrets. Perfect for fans of Kerry Fisher and Adele Parks.
---

She'd once read somewhere that being an author was like having homework for evermore. She'd laughingly dismissed this at the time, when having a book published had been her heart's desire: a dream she'd never expected to realise. But already, now, even though she technically wouldn't become a published novelist for several more months, she understood the truth of that statement. A dream job was still a job. And this particular one had expectations and deadlines that didn't disappear when she left the office at 5 p.m., because there was no office, nor regular business hours. There was just Hannah.

The bell rang again, longer and more insistent this time. Hannah saved her work, ignoring the reckless, frustrated part of herself who told her it wasn't worth saving, and walked out of the lounge into the hallway.

'Hello?' she said into the telephone-style intercom next to the apartment's entrance. As she did so, Hannah looked into the mirror opposite and frowned at the grey roots already showing in her shoulder-length, wavy brown hair.

There was a pause as the person on the other end of the line cleared their throat. Then, like a muffled gunshot, came the last words Hannah was expecting to hear: words with the power to flip her world on its head.

'Hannah? It's Diane.'
---

---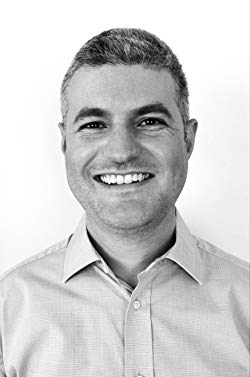 Former journalist S.D. Robertson quit his role as a local newspaper editor to pursue a lifelong ambition of becoming a novelist. He lives in a village near Manchester with his wife and daughter and now writes full-time – and it's safe to say the career move paid off!