#CoverReveal – The Cold Room by Karen Long @KarenLongWriter @BrookCottagebks #giveaway #suspense
Today I'm excited to be revealing the cover of The Cold Room by Karen Long. It's the third in the Eleanor Raven series of books and just to keep you guessing a little bit longer here's all the information you need to know about the book:
Publication Date: 8th May 2017
Series: Eleanor Raven – Book 3
Genre: Crime / Thriller
The brand new thriller that will keep you on the edge of your seat from the author of The Safe Word and The Vault.
Winter is settling on Toronto and a series of seemingly unconnected murders are weighing heavily on DI Eleanor Raven. When an army veteran holds his family hostage, leaving chaos and an unidentifiable skeletal human hand in his wake, Raven is left tangled in a web of leads, lies and secrets, with each thread leading her closer to the all too terrifying truth.

But with time running out, Raven needs to re-connect with her past life – the one she thought she'd finally escaped from – if she's to find out who the killer is before they strike again . . .
And so here's that cover. I think it's very atmospheric indeed.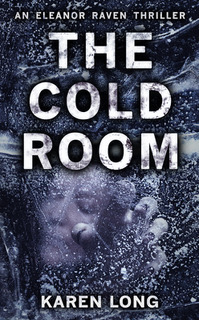 And if you would like to get yourself a copy then follow these links or try and win a copy in the fab giveaway below.
Did you know that Eleanor Raven is also online?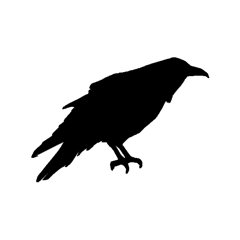 http://twitter.com/RavenEleanor
https://www.facebook.com/TheEleanorRaven/
---
GIVEAWAY!
2 lucky readers have the chance of winning a signed paperback copy of the book!
---
About the Author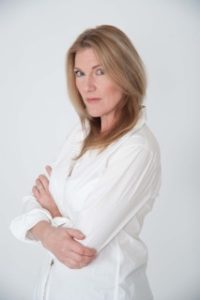 Karen Long was born and raised in the English midlands, educated at Bangor University and taught English and Drama for fifteen years. During her teaching years she studied biology and neurology with the Open University and this interest in medicine, forensics and forensic psychology is reflected in her writing. She is an enthusiastic traveller and has spent time in Toronto, which became the backdrop and inspiration for The Safe Word.
She is a keen amateur naturalist with a deep and abiding love for the crow family. She has dedicated time, love and several fingers in an effort to rehabilitate crows, magpies, rooks and ravens.
Karen is happy to correspond with readers and can be contacted through her website KarenLongWriter.com, where she posts regular blogs.
The Safe Word is Karen's first novel and was an Amazon bestseller, later joined by the second in the Eleanor Raven series, The Vault.
All author or review enquires please contact Karen Long's Personal Assistant J.B. Johnston – brookbooks@hotmail.co.uk