#blogtour – Unconvicted by Olly Jarvis @OllyJarviso @canelo_co #QandA
Welcome to my stop on the blog tour for Unconvicted by Olly Jarvis. This is a book that sounds fantastic. Thank you to Ellie Pilcher from Canelo for asking me to take part in the tour. I have a Q&A with Olly to share with you today but first, here's what Unconvicted is all about:

In a razor-sharp legal thriller, Jack Kowalski must win two challenging trials to save his reputation and his career

Junior barrister Jack Kowalski is crushed. His client Timothy Smart appears to have committed a monstrous crime while on bail – a bail application Jack fought hard to win.

When a high-profile Polish footballer is charged with rape and demands a fellow countryman represent him, Jack must overcome his guilt and get back to work. Before long he takes on a second case, a GBH for instructing solicitor Lara Panassai, who Jack remains desperate to impress. But neither case is what it seems, and Jack will face an extraordinary uphill battle to see that justice is done…

The second Jack Kowalski novel, Unconvicted is a gripping courtroom drama written with the expert insight of a practicing criminal barrister, perfect for fans of William L. Myers, Deborah Hawkins, and Scott Turow.
Buy Links:
---

1. Can you tell me more about Unconvicted and where your idea for the story came from?
I wanted to answer the question I'm asked more than any other – how do you defend someone you know is guilty? The short answer is, if they tell you they did the crime, you can't run a trial. Unconvicted is about newly qualified barrister Jack Kowalski, who ends up defending some very difficult trials, including a rape, and he asks himself that very question. The reader will discover, things are never that simple.
2. You are a criminal defence barrister so obviously writing about what you know. Have you drawn on any of your own experiences when writing your books? Are there any interesting stories you can share from your own time in the courtroom?
Although I write fiction, it's important that the stories and characters are authentic – reflecting life at the criminal bar as it really is – tough, relentless and fascinating. I've defended hundreds of trials over the years and met so many interesting clients, from millionaire footballers, to crack addicts living on the street. You see people at their very best, and very worst. I remember arriving in chambers on my first day of pupillage to meet my new clerk. I was only twenty five. He looked me up and down and said: 'Go home and polish your shoes. It will be a long time before you think and sound like a barrister, the least you can do is look like one!'
3. Where did the urge to write legal thrillers come from? Are you a writer because your legal background inspired you or do you think you would always have become a writer, no matter what other profession you were in?
I always wanted to write but made the mistake of thinking I didn't have the time. I spent years telling myself there was a gap in the market for fast paced, contemporary British legal thrillers. When I hit forty, I finally had a word with myself, realising it was now or never. I wrote a short play for Radio 4 and that gave me the confidence to believe I could write a novel.
4. What kind of research do you do, and how long do you spend researching before beginning a book?
I am extremely lucky, I already know the law and the courtroom. My preparation is spent thinking about how characters could fit into that framework and find their way through. How would they behave? And how can I keep the reader guessing?
5. And related to that, do you plot your book meticulously before you start or wing it and see how it comes together?
For me, planning is everything. I start with an idea which grows into an outline for a story. Once I've thought through a rough plot, I start to develop the chapters. It's only then that I begin  the manuscript, constantly making changes with much editing and tightening once it's finished.
6. Tell me about your writing day. Where do you write and do you have a daily routine?
After a day in court I'm not fit for anything, so I write in the mornings, on trains mostly. I used to drive everywhere, traveling to courts around the country but when I started writing I needed to free up some time. It's amazing how much you can do on the laptop in the hour it takes the train to get from Manchester to Sheffield – if you get a seat of course!
7. Do you have time to read yourself and if so what kind of books do you enjoy?
Most of my time is spent reading briefs which are always extraordinary stories in themselves. I love history, particularly about clashes of cultures – how peoples react in entirely new situations. I've just finished Kim Macquarrie's classic and heart-breaking  account of The Last Days of the Incas.
8. Do you have any interesting writing quirks or rituals?
It's a little embarrassing, but each time I finish a book I break down in tears. I think it must be a combination of relief and amazement that I actually did it.
9. What are you planning to write next? Is there more to come for Jack Kowalski?
I've got so many ideas spinning around in my head right now, I'm still deciding what to write next. It will definitely be another legal thriller.
Thank you so much for answering my questions, Olly. I love the story about meeting your clerk for the first time. 
---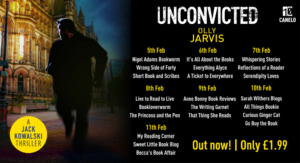 ---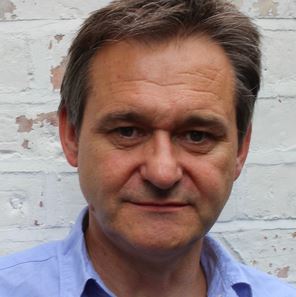 Olly Jarvis is a writer and criminal defence barrister, originally from London but now working in Manchester. Drawing on his experiences, he writes both fiction and non-fiction with a particular understanding of the pressures and excitement of life in the courtroom. He wrote the highly acclaimed Radio 4 drama Judgement, and wrote and presented the BBC documentary Mum Knows Best. He is also the author of Death by Dangerous. Olly has two children and lives in Cheshire.